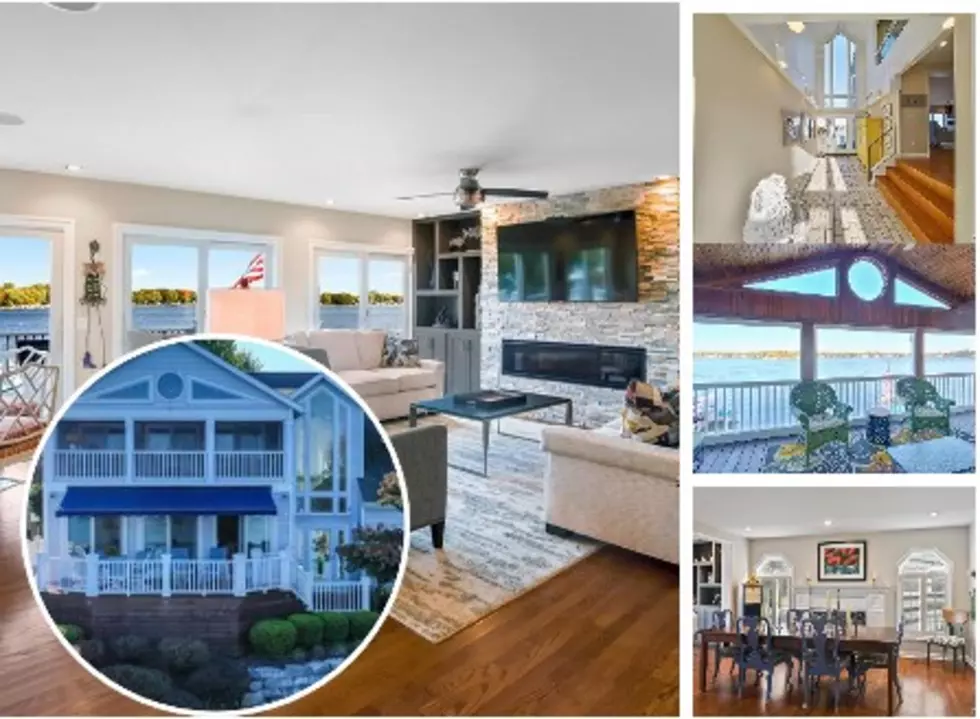 Unique Lake Fenton Home Features Awesome Colors and Amazing Views
Redfin
This is lake living at its finest.
If you are in the market for a house on a lake in Genesee County, or even more specifically a home on Lake Fenton, this home is for you. This beautiful property features beautiful colors throughout the home and panoramic views.
You and your family will love waking up to views of beautiful Lake Fenton. Coming in at  845 acres, Lake Fenton is the largest lake in Genesee County. If you love water skiing, tubing, fishing, wakeboarding, or just cruising on a boat or pontoon, you will love Lake Fenton.
Priced at $1,199,000 this 3,667 sq ft home features four bedrooms, 3.5 baths, and an amazing screened-in porch. The home even features an upstairs game room with a wet bar and a bridge that leads to a private bedroom with an en suite bath (a bathroom that is connected to a bedroom) perfect for overnight guests.
As mentioned above this one-of-a-kind home is full of beautiful colors - green, blue, red, and yellow (just to name a few). Additional features include the long entrance breezeway, where you will find three steps to take you upstairs to the living room area.
Absolutely gorgeous. There is a lot more house for you to see. Make yourself a cocktail, kick back, relax, and think summer as you tour the photo gallery below.
For Sale - Lake Fenton Home Features Awesome Colors and Amazing Views
Lake Fenton Living For Just Under $900K
Live Your Best Life In Unique Lake Fenton Home
Tiny House Living On Lake Fenton
If you aren't quite ready to buy, you can always vacation on Lake Fenton in this awesome Airbnb.
Airbnb Cottage On Lake Fenton Is the Perfect Summer Getaway