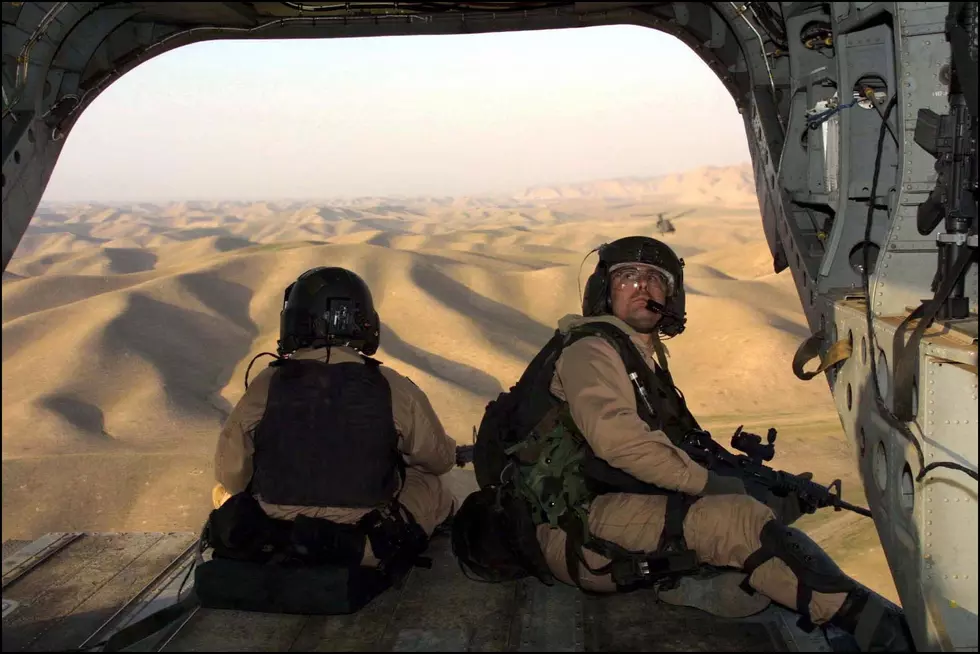 Upcoming Hollywood Blockbuster Has Michigan Roots
Getty Images
The movie '12 Strong' highlights the work of CIA operatives on horseback fighting al Qaida in Afghanistan immediately following the bombing of the World Trade Center on September 11, 2001, and one of the 12 is from Michigan.
The film, which debuts this weekend, is based on the book Horse Soldiers written by Traverse City native Doug Stanton.
The movie stars Chris Hemsworth and Academy-Award nominated actor Michael Shannon, and follows the first Special Forces team deployed to Afghanistan following the September 11 attacks.
Shortly after Stanton's completion of 
Horse Soldiers
, he created the National Writers Series (NWS) in Traverse City, Michigan. In an interview with 
Behind The Mitten
, Stanton recounts the inception of the nonprofit organization.
I wanted to bring the world to Traverse City and I wanted to bring the best writers we could find in America. They would come to town, and talk about making a living and life out of art and writing. When I was a kid, I wondered 'How will I ever make my way?' Now it's grown to be one of the best book events in the U.S. as far as writers and publishers are concerned.
This premiere week of 12 Strong, the National Writers Series will launch its 2018 Year-Round Book Festival with an advanced screening of the film "I asked Warner Brothers, who's releasing the movie, if they'd help support NWS," Stanton explained. "So they sent us a print and rented the State Theatre on January 18th in my hometown where I grew up. And it's a chance to show it to everybody there before anybody else."
The January 18th advanced screening includes a Q&A with Stanton and other personalities behind the film at Traverse City's own State Theatre, while a January 19th showing at Cherry Blossom Theater supports Project Cherry Tree, an advocacy program for veterans' benefits in northern Michigan. Both events sold out soon after their announcement.
While the movie is just about 130 minutes, the process of writing the original book looked a little different. "I ended up going to Afghanistan twice, and I spent a lot of time for four to five years writing the book, traveling the country and interviewing people. It was an enormous task," Stanton commented. "Seeing it condensed into 2 hours is amazing."