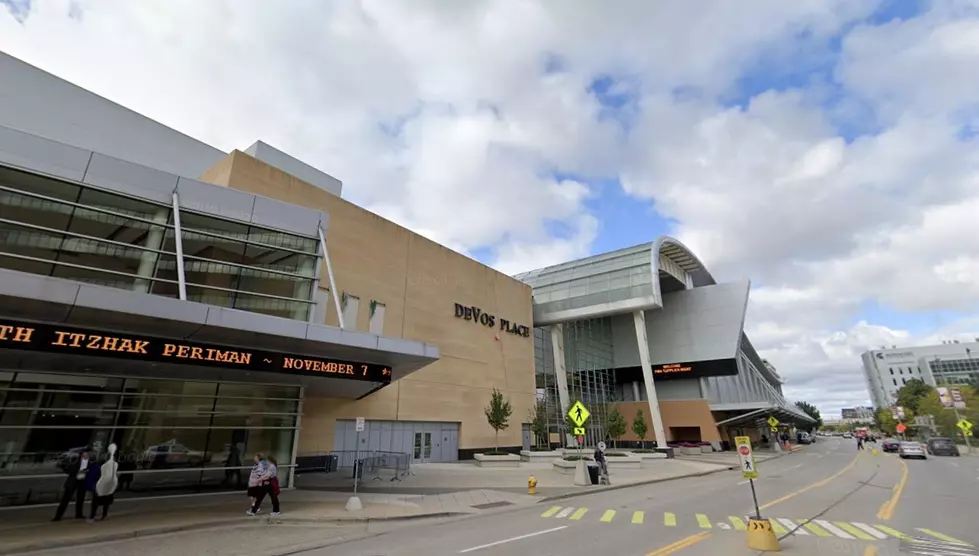 Vaccine Clinic at DeVos Place Coming to an End on May 22
Google Street View
When the COVID-19 vaccines were approved by the federal government, DeVos Place in Downtown Grand Rapids decided to utilize their space as a massive site to get people vaccinated. The West Michigan Vaccine Clinic has been open since the end of January and will now come to an end next month.
The news was announced in a joint statement from the Kent County Health Department, Spectrum Health, and Mercy Health. They say that they've reached a "new phase" in the vaccine process that doesn't require such a large facility anymore.
...the clinic will wind down services by May 21. Vaccine efforts will be directed toward smaller, community-based clinics where there is continued need (via MLive).
Since opening the clinic, over 200,000 people have received the vaccine.
Spectrum Health and Mercy Health will still be administering the shots but at a smaller scale within communities.
If you still need your shot, VaccinateWestMI.com can still be utilized for more information, updates, questions, and where to find a vaccination clinic.
It's no surprise that the clinic will be coming to a close considering demand for the shot has dropped in Michigan. Kent County's medical director told WZZM that a lot of people are hesitant to get the vaccine and rather wait to see how other people are reacting to it. However, waiting to get it puts yourself and others at risk of getting sick.
Due the supply being greater than the demand, Meijer is also now accepting walk-in's to get their vaccine, meaning no appointment necessary.
Earlier this week, Governor Whitmer said that COVID restrictions will be loosened when 70% of Michiganders are vaccinated.
LOOK: Answers to 30 common COVID-19 vaccine questions
While much is still unknown about the coronavirus and the future, what is known is that the currently available vaccines have gone through all three trial phases and are
safe and effective
. It will be necessary for as many Americans as possible to be vaccinated in order to finally return to some level of pre-pandemic normalcy, and hopefully these 30 answers provided here will help readers get vaccinated as soon they are able.