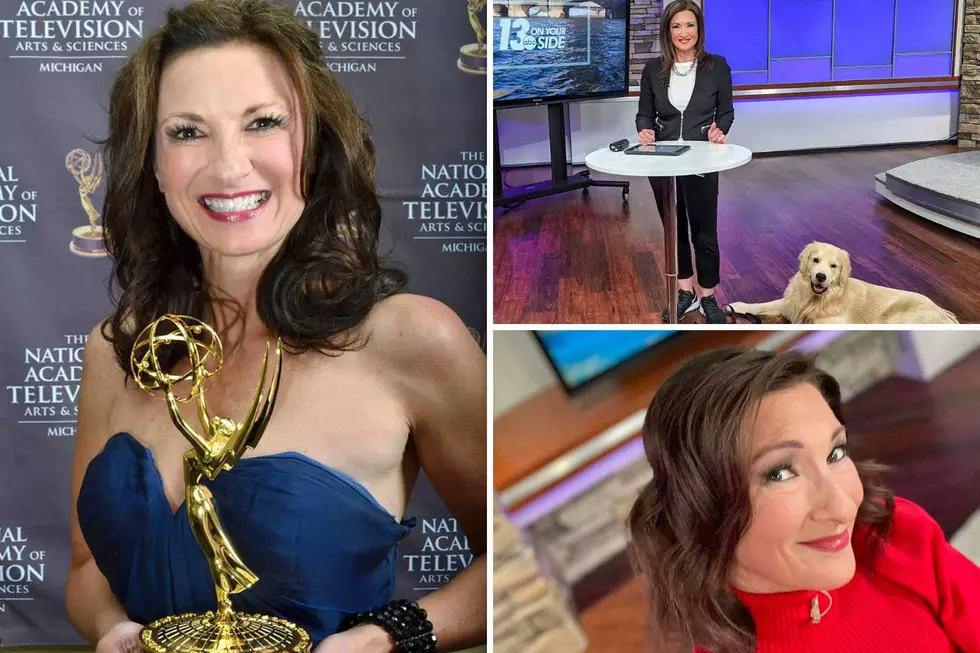 Val Lego Announces Departure from WZZM TV-13 in Grand Rapids
Photos: Val Lego via Facebook
You've seen her anchoring the news and doing health coverage for 17 years on 13 On Your Side. On Tuesday, January 17th, 2023, Val Lego made a surprising Facebook announcement...She is leaving WZZM TV-13.
Val has had an incredible career. She has interviewed former first ladies, heads of corporations, and even embedded with marine recruits while they trained post 9-11. She's been there to cover Super Bowls, World Series, and a Presidential funeral. I was surprised when I started watching the Netflix series "Making a Murderer" and saw a brief clip of her while she was a reporter on the other side of Lake Michigan before arriving in Grand Rapids.
For 17 years, she has been there to keep us informed with reports on health. She has also anchored our newscasts to keep up informed and up-to-date on what is happening in west Michigan and the world.
We have also watched as Val has fostered several puppies for Paws With A Cause over the years and reported on that experience. Val is also involved with several charities in the West Michigan area.
Val's List of Broadcasting Awards
Val's wall and bookshelf can be filled with many prestigious awards. During her news career she has won 18 Emmys, a National Edward R. Murrow Award, a national Gracie Award, an international Radio & Television News Director Award, along with several other Associated Press and State Broadcasting Awards.
Why is Val Leaving TV 13?
In her Facebook post she explained that her dedication came with sacrifice. She had to sacrifice the time she spend with family, friends, and even herself.
After my mother died in February, we moved my Dad to Michigan. And I want to spend as much time as I can with him. I want to go to my stepdaughter's soccer games, and I want to be home to eat family dinner again.
What is Next for Val Lego?
Val is not quite sure what the next chapter will be in her story, but she says that the best part "because you never know what chance encounters might change or life."
Here is Val's post from Facebook...
We wish Val the very best in her future. She will be greatly missed on TV-13.
The Best TV Shows Of 2022
We picked the 10 best TV shows of the year.