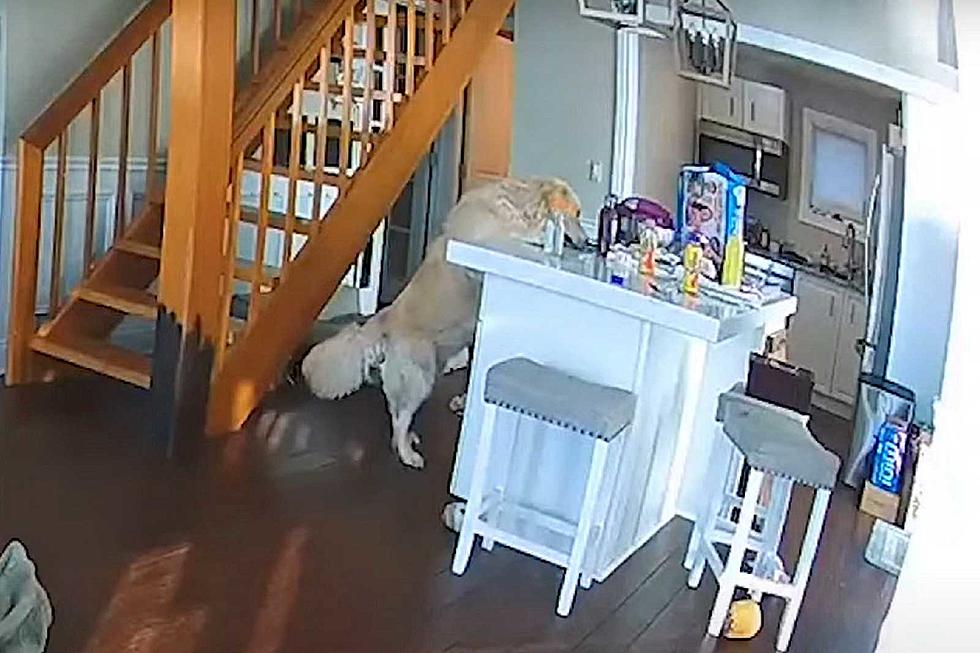 VIDEO: Bad Dog Starts House Fire
Video: Fox 2 News Detroit via YouTube
A bad dog, trying to grab food off the counter, started a house fire recently in Lake Orion, MI.
Many of us have had a dog that thought they could just help themselves to food that was left on the counter. One Michigan dog accidentally started a fire while being naughty.
This is the story of an overweight golden retriever named Finn. He was recently put on a diet, but wanted a snack from the kitchen counter. He was caught on home security video trying to help himself to the food in the kitchen of a Lake Orion home (Lake Orion is located about halfway between Detroit and Flint.)
The homeowner, Richard Veyna, had just left the house to take his children to school. That's when Finn jumped at the opportunity to get some cotton candy from the countertop. While doing so, the dog accidentally turned on a gas burner, which started the house fire.
Fortunately, the home was equipped with and ADT security system. The system alerted a monitoring center of the fire. The center called 911 and the homeowner to alert them.
Firefighters were able to rescue Finn, another dog, a cat, and a fish from the fire and extinguished the flames. The family will be out of the house for a few months while repairs are being made.
The ADT dispatcher who took care of the fire alert met with the family and pets on Thursday, July 15th. ADT also made a $5,000 contribution to the Lake Orion Fire Department and provided pet alert window stickers.
Here is the ADT security video catching Finn being a bad dog...
And here is the story of Finn from Fox 2 News in Detroit...
LOOK: The least obedient dog breeds