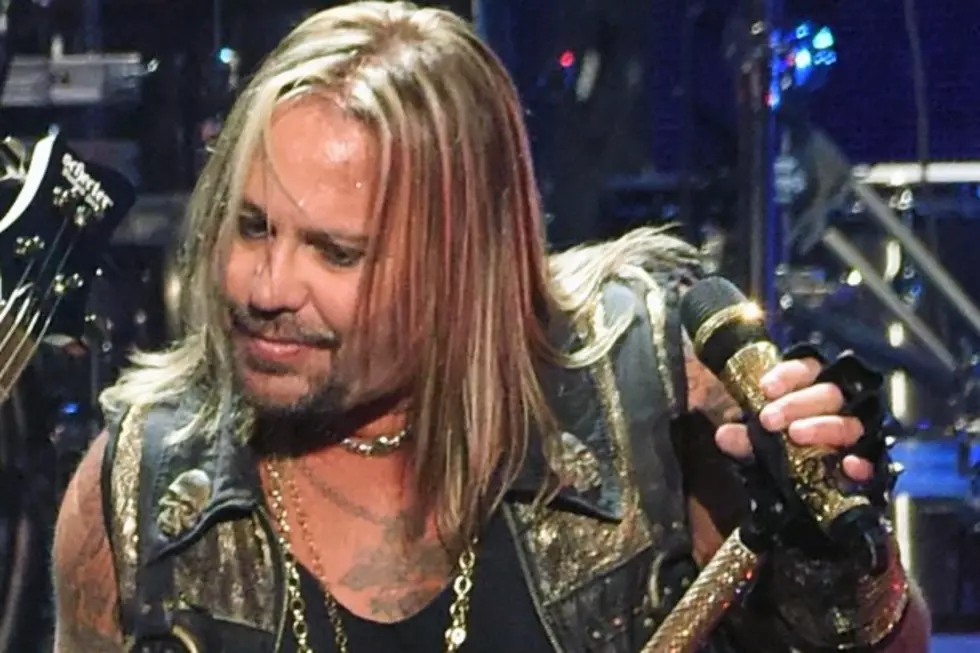 Vince Neil Has Become a Grandfather Again
Ethan Miller, Getty Images
Vince Neil has announced the birth of his second grandchild, Hailee Marie. She was born yesterday, he said via the Twitter post below.
The Motley Crue frontman has actually been a grandfather for four years or so. Neil's first-born son Neil Wharton gave him his first grandchild, a boy, in 2011.
Neil's daughter Elizabeth Ashley, whose nickname is Elle, arrived five years after Neil in 1983 – the product of Neil's marriage to Beth Lynn in 1981. They divorced in 1985.
Neil's daughter Skylar died of cancer at age 4 in 1995. That led Neil to found the Skylar Neil Memorial Fund, which has raised millions of dollars for children's cancer research. Neil was married to Skylar's mother, Sharie Ruddell, from 1987-93.
Wharton's mother was a girlfriend of Neil's in the late '70s. He's since been married to Lia Gerardini, from 2005-10, but that relationship bore no children.
You Think You Know Motley Crue?
See Yearbook Photos for Vince Neil and Other Rock Stars