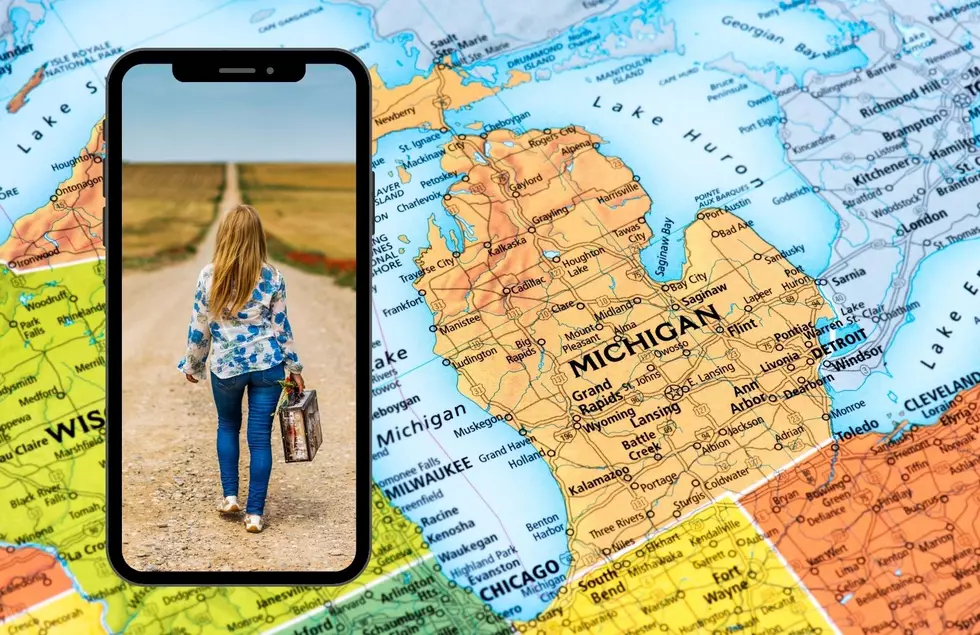 Want to Be a Better Friend? Pack Your Bags And Leave Michigan.
Canva
Want to be closer with your friends? It looks like you need to move away.
One researcher from Michigan State University says you don't have to spend lots of quality time or buy your friends gifts to butter them up, but rather you should just pack your bags and leave town. The further away, the better.
There's a social-personality psychologist at Michigan State University named William Chopik, and in his most recent publishing he claims the key to great friendships is to get away from your friends.
Sure, It might seem pretty counter active to ditch your friends if you want to be closer to them, but it seems that distance really does make the heart grow fonder when it comes to those we love.
The reason being: technology makes it easier for us to communicate with each other, especially when we're not by each others side. His study found that we have deeper, more meaningful communication with our cell phones, social media, and facetime calls. They say that technology and distance make us more likely to truly listen and pay attention to our friends and loved ones, so when we're far away, we're communicating better since we know we have to or we'll lose touch entirely.
So while you don't have to move states away to have this experience, the further you are from your loved ones, the better your odds are of having better communication.
It's not just about texts and phone calls, they say the time we spend together is actually more precious as well, so we spend it better. Friend vacation trips tend to be better for bonding and quality time than if we were to spend every single day on the couch. Again for the same reason: if we don't get as much time together, we make the most of it.
So, maybe leaving Michigan won't solve all of your problems, but it will make your relationships stronger, and that's not the worst thing. (Or, maybe if you want to stay here, send your friends away.)
Wisconsin Home Comes With A Second Story Slide
This Wisconsin home comes with a giant two-floor slide which is perfect for the ch.ild in all of us