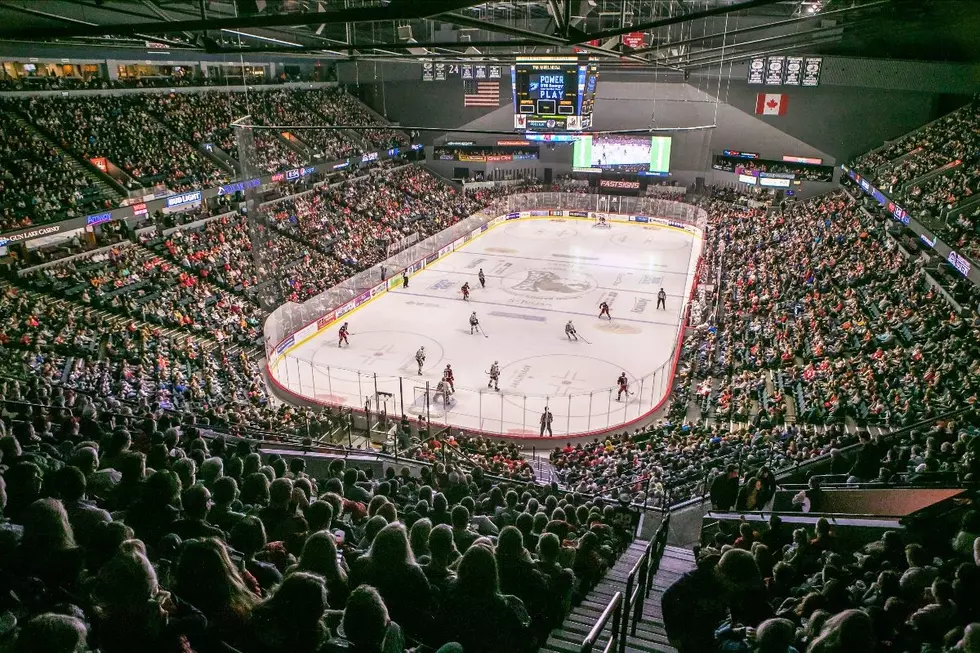 Want To Work West Michigan's Biggest Concerts & Events? Van Andel Arena Is Hiring.
📷 Grand Rapids Griffins
If you've ever wanted to get into the concert or live event business, Van Andel Arena is hiring here in Grand Rapids.
The arena has put out the call for help as live events have continued to ramp up as we hopefully move towards a post-pandemic era for concerts, sporting events, and more.
The arena is hiring for various positions throughout the venue and you can apply on the Van Andel Arena Website or the ASM Job Portal.
Communications Coordinator:
ASM Global - Grand Rapids, MI is seeking a self-motivated, passionate, talented and savvy entertainment industry professional to join the team as a Communications Coordinator. The Communications Coordinator will play a key role in supporting the Marketing Department in the development and implementation of client, employee, and guest relations programs, as well as assisting with venue and event promotions. The ideal candidate will have excellent planning skills and follow-through with strong attention to detail and will work closely with the Marketing, Sales and Booking Departments to maximize and coordinate programs and initiatives.
Operations Laborer:
Operations staff will be responsible for interpreting event floor-plans accurately, event set-ups, change-over(s), strikes, and storage/maintenance of arena-type equipment. This crew will assist in general pre/post-event associated clean-up and changeover of the arena floor, locker rooms, hallways, banquet rooms, outside perimeters, and all public or service support areas of the arena.
Assistant Box Office Manager:

Assist with individual show builds and inventory management. Work with show management and promoters to facilitate all ticketing requirements.
Event day management of box office including financial settlement of shows.
Working from home in response to "after hours" urgent event requests as part of "on-call" monthly scheduling. The ability to work nights, weekends, and occasional holidays is a MUST.
In addition to the above positions, you can also apply for positions in the arena's security and custodial staff as well. That info is available on the arena's website as well.
Top 25 Restaurants West Michigan Wants Right Now
This Michigan Mansion Is An Outdoorsman's Dream
This house is for sale in Sault Sainte Marie, Michigan, and could be yours if you have $2,250,000.