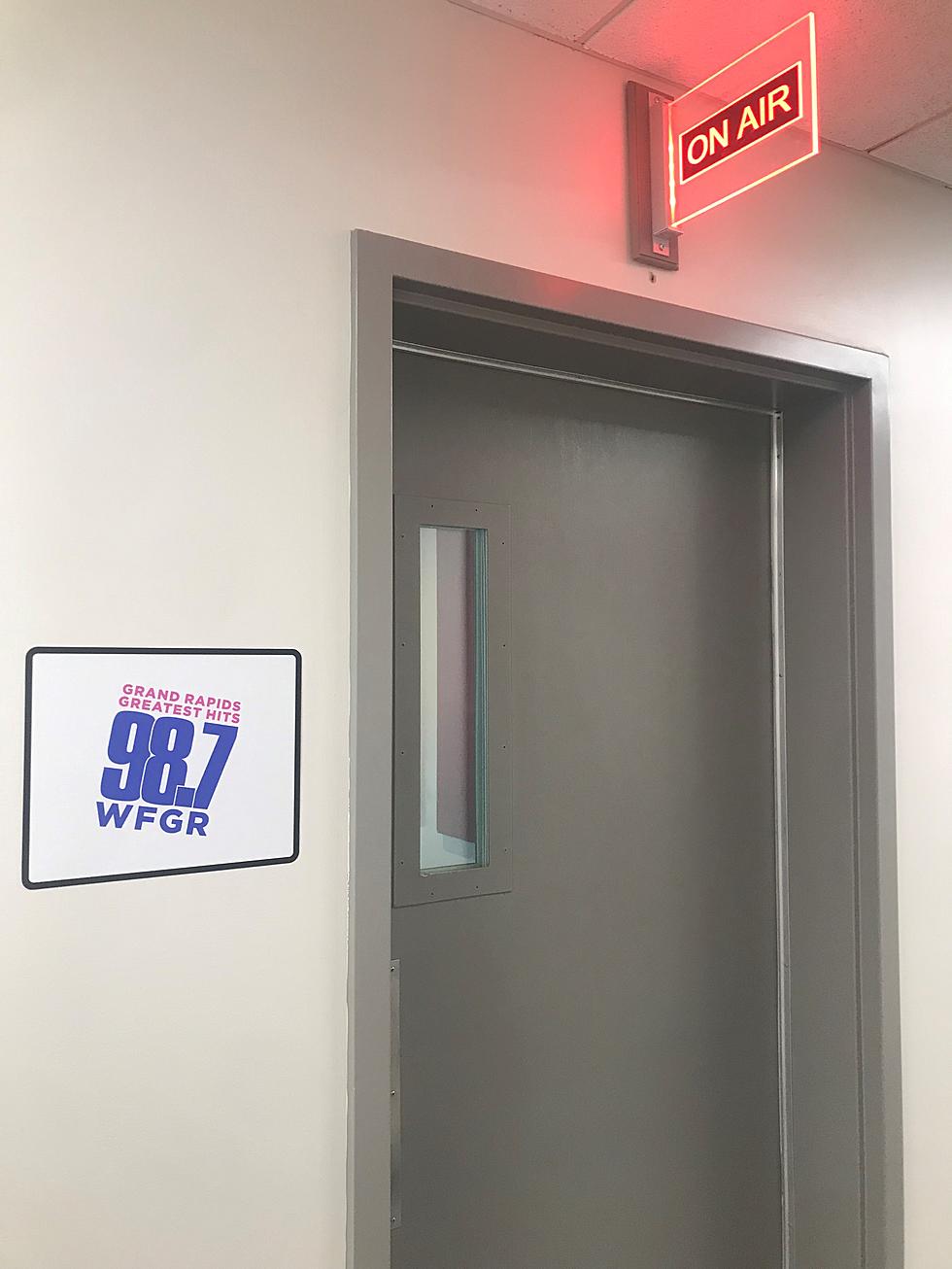 WATCH: Behind The Scenes-Casey & JoJo
WFGR studio
I recently posted a video of JoJo and I on TikTok. It was a quick behind the scenes look at the tomfoolery that is morning radio on 98-7 WFGR.
In the video, you can see what our view looks like as we broadcast from our global headquarters here in Grand Rapids. We're located on the 5th floor of 37 Ottawa Avenue NE.
Every morning, we enjoy a bird's eye view of the Grand Rapids skyline. We take turns guessing what color the lights will be on McKay Tower. JoJo spends most of the morning with a view of Leo's at the corner of Ottawa and Louis St NW.
The rust colored boards hanging on the wall are for soundproofing. These help to insulate the noise from our co-workers and their studios down the hall. When we arrive in the morning, it's still dark out. The only people we see are the hosts from other Townsquare Media radio morning shows in the building. The coffee flows non-stop all morning for ALL of us! (It's a little weird to be friends with your competitors.)
JoJo used to run "the board". That's the big piece of equipment with "pots" on it which control the volume. I run the board now. We also have three microphones, three chairs, two HUGE computer monitors on the wall, two smaller monitors on the console, a TV, two very loud speakers, a shot clock tracking our time and always, ALWAYS a box of Cheez-Its!
Our toll free number for our six phones lines is written clearly and professionally (insert eye roll) on scratch piece of paper. Most disc jockeys bring their own headphones and microphone screen guard. Germs! Gross! You might notice a can of Lysol in the video. It does require much more equipment to broadcast but I'm not the engineer.
jhaz616 commented,
"The blind fold explains why JoJo hits the wrong buttons so often".
Matthewconrad11 asked,
"Casey is radio where it's at? I mean you guys work 5 hrs a day. I'm jealous."
We actually do work more than five hours a day. But, yes. YES!  Radio is where it's at! Thanks for listening, reading and watching!
KEEP LOOKING: See what 50 company logos looked like then and now