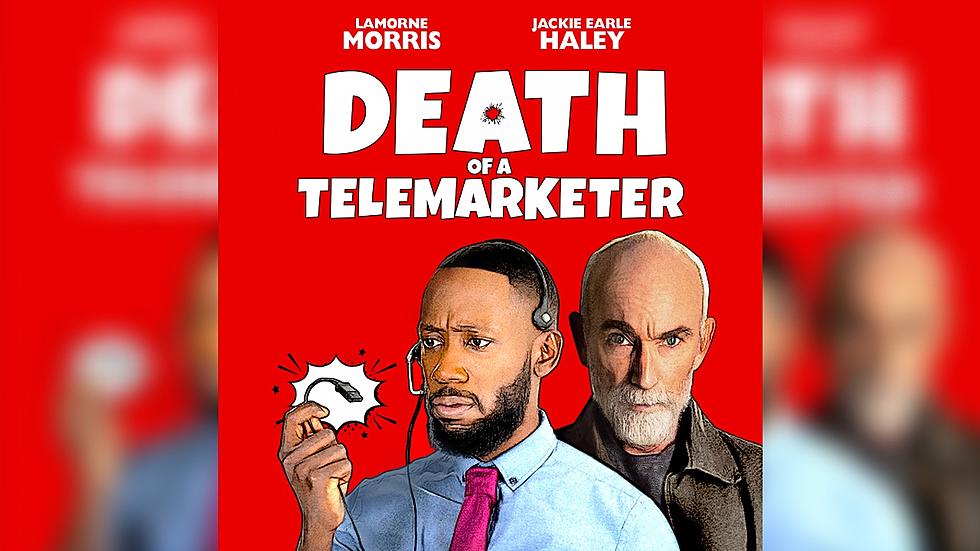 WATCH: Movie from Grand Rapids Producer Coming to the Big Screen
Sony Pictures
Check out the trailer for a new movie from Grand Rapids resident and Sundance Film Festival producer Jash'd Belcher!
Grand Rapids Magazine reports that the comedy-drama Death of a Telemarketer will be released by Sony Pictures Worldwide Acquisitions.
The movie stars Lamorne Morris (New Girl, Game Night), Alisha Wainright (Raising Dion, Shadow Hunters), Haley Joel Osment (The Sixth Sense, Pay it Forward), and Jackie Earle Haley (Watchmen, A Nightmare on Elm Street).
According to Sony, the film is about:
A smooth-talking telemarketer (Lamorne Morris) who finds himself at the mercy of the man he tried to swindle and must pass a twisted test on ethics if he wants to live to sell another day.
Jash'd Belcher is vice president of strategic partnerships and marketing for Datari Turner Productions. He's produced five films. His last movie, A Boy. A Girl. A Dream came out in 2018 and was a nominee at Sundance Film Festival and won the award for Outstanding Independent Feature at the Black Reel awards.
Death of a Telemarketer was written and directed by Khaled Ridgeway. The movie was nominated for six awards and won two: Fan Favorite at the American Black Film Festival 2020 and HBO Competition Award at Martha's Vineyard African American Film Festival 2021.
Death of a Telemarketer will be available in select theaters and on demand Dec. 3, 2021.
10 Spooky Movies With Michigan Ties