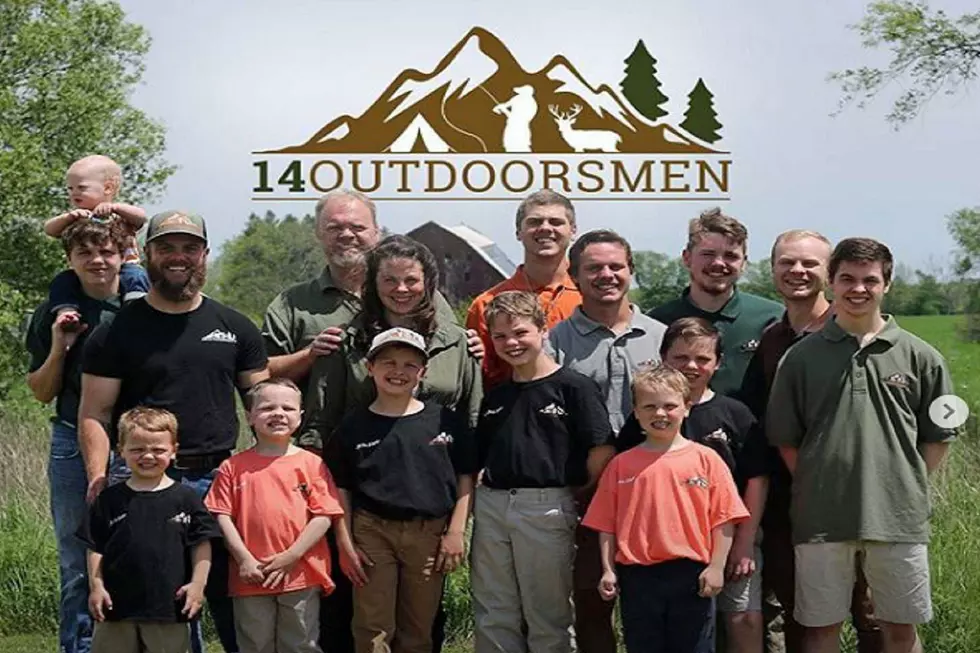 West Michigan Family with 14 Boys Gets TV Show
Instagram/14outdoorsmen
You may remember the Schwandt's family. They lived in Rockford and they made national headlines for having quite a few children. Jay and Kateri Schwandt have 14 kids...and they are all boys! They were featured on the Lifetime Network back in 2018 and now they are getting their own TV show.
The Schwandt family has since moved from Rockford to a farm in Lakeview, and are now getting their own show. It will be called 14 Outdoorsmen and will be featured on MyOutdoorTV.
The show will be short episodes that are about six to eleven minutes in length. The show will be entirely filmed and produced by the oldest brother, Tyler.
The first few episodes will be uploaded in October. You will be able to follow the family and watch the episodes on the MyOutdoorTV app. (The app offers a free trial. After the seven day free trial, the subscription to the app is $9.99 a month.)
After the 14th son, named Finley Sheboygan, was born, Jay Schwandt commented that there would be "no chance" for a 15th child. But he also said that after the 13th son was born. It has been announced that Kateri is now pregnant with her 15th baby! Will it be another boy?
Here is a video put together by the Associated Press in 2018 shortly after the birth of son #14...
Can you even imagine what it would be like to grow up with 14 siblings? Imagine all the hand-me-down clothing you'd get! Everything from the older brother would just get passed down the line -- several times over!
KEEP READING: What were the most popular baby names from the past 100 years?