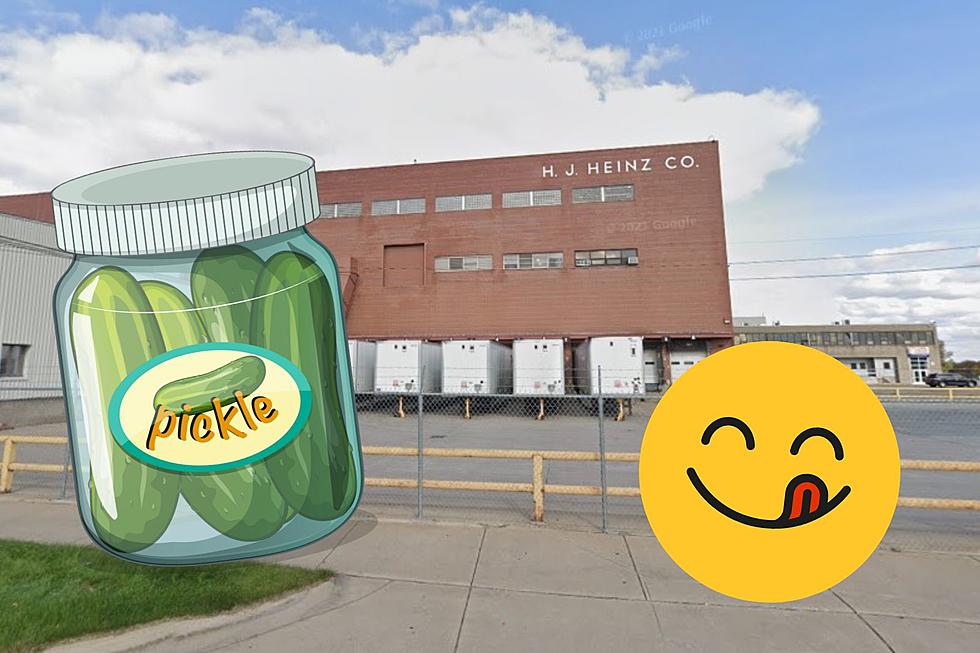 West Michigan is Home to the World's Largest Pickle Factory
Google Maps/Canva
Pickles-- you either love them or you hate them. And Michigan loves them!
When you think of Michigan-made products things like furniture, cherries, and cars come to mind. Not typically included among them are pickles, but they happen to be one of Michigan's main exports. In fact, did you know West Michigan is home to the world's largest pickle factory?
Made in Michigan
It all starts with the cucumber and we've got plenty here in The Mitten. Just how many? Well, according to the State of Michigan, 236,700 tons of pickling cucumbers were produced here in 2016 alone. That's a value of $47 million!
In addition to cucumbers used specifically for pickling, Michigan also produces millions of pounds of cucumbers to supply fresh markets throughout the country. You're welcome, America!
World's Largest Pickle Plant
Located at 431 W. 16th St. the Kraft-Heinz factory in Holland, MI is home to the world's largest pickle and vinegar processing plant. According to the Holland Sentinel, the H.J. Heinz Company has operated at its original location for over 126 years and,
processes more than one million pounds of pickles per day during the green season.
That's a lot of pickles!
The original factory only occupied 16,000 sq. ft. and solely produced pickles however, the factory has since grown to over 500,00 sq. ft. across 28 acres and today produces both vinegar and baked beans, in addition to pickles.
Other Michigan Brands
While corporations like Kraft-Heinz produce pickles on a larger scale there are many mom-and-pop brands that can be found on store shelves across the state. For example: Freestone Pickle from Bangor, Bay City's Hausbeck Pickles, and Swanson Pickles in Ravenna. Vlasic even got its start in Detroit!
Are you a fan of Michigan pickles or not?
$3.6 Million Holland Home Comes With 3 Kitchens & a Killer View of Lake Michigan
But, who needs three kitchens? Check out this home currently for sale in Holland
Check Out These New Cars Currently Being Tested In The U.P.
It's winter test time! These new test cars were recently spotted in downtown Sault Ste. Marie.