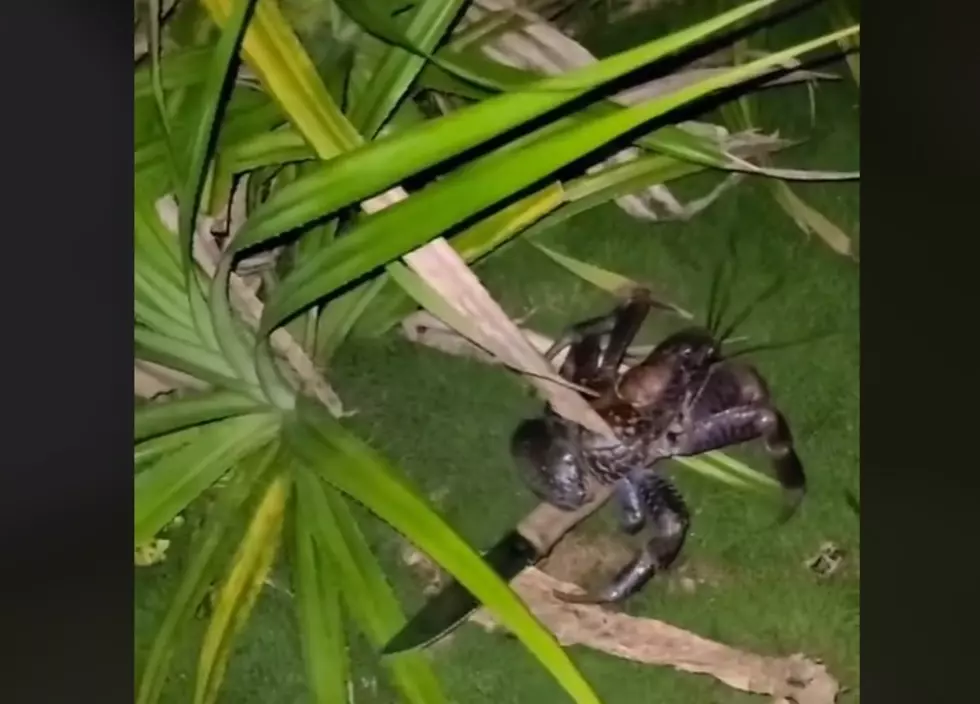 West Michigan Man's Run In With Knife Wielding Crab Goes Viral
kylesthenix via TikTok
It's one thing to see a giant crab outside of your tent. It's another thing to see it come at you with a knife.
He First Thought The Crab Was A Spider, Then It Tried To Steal His Knife
In what sounds like a scene from a bad horror movie, Michigan native Kyle King says he was camping on the uninhabited Komaka Island in Okinawa, Japan when he was woken at 2 a.m. by a scratching sound outside his tent. He went outside and used his phone as a flashlight, then started filming when he saw what was happening.
The next time he went outside, the giant crab was outside the tent holding a steak knife in its claw. In the TikTok clip he posted, King is heard to say, "Hey bro, bro? I need that knife." King grabbed the knife from the coconut crab, which backed away.
The clip has been viewed over 2.5 million times as of this writing.
Kyle's A Unique Guy Who Grew Up In Spring Lake
Kyle quit law school to pursue a career as a photographer, and along the way became a fitness influencer who goes by kylesthenix, a play on the word calisthenics.
Kyle graduated from Spring Lake High School and attended GVSU for undergrad, before heading off to law school, which he quit, as we previously covered. If you head to his TikTok page, he can teach you how to gradually move from a bodyweight pull up to a double body weight pull up.
He is currently camping alone on Okinawa, documenting his experiences.
Funny Michigan Postcards: 1800s-1950s
12 Rock Concerts Coming to Grand Rapids in 2022
Check out these 12 rock concerts that are rolling through Grand Rapids in 2022.