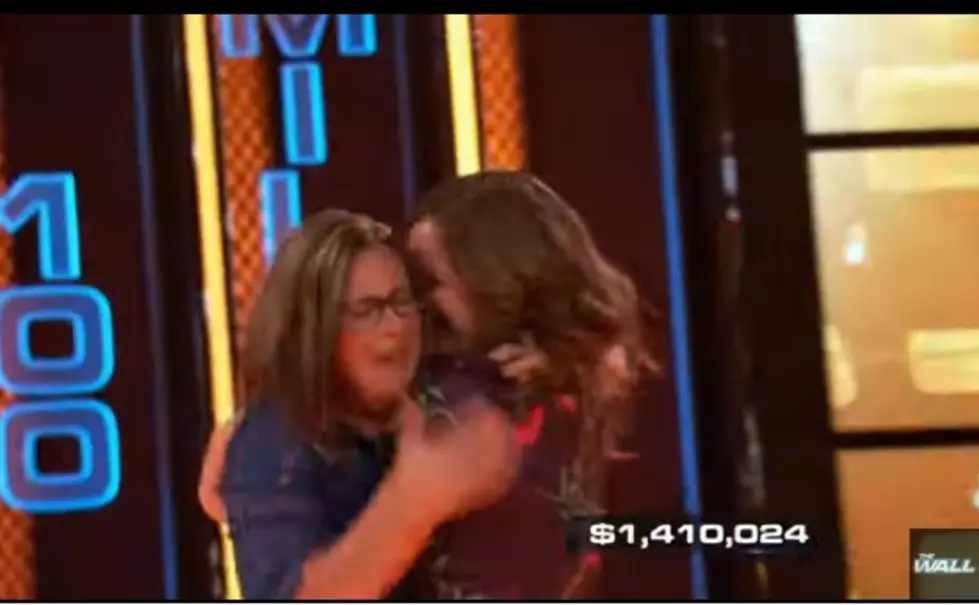 West Michigan Women Win BIG On TV Game Show [Video]
NBC The Wall via YouTube
Two Portage sisters cleaned up on NBC's 'The Wall' to the tune of $1.4 million!
The rules are simple: get a question correct and a green ball will fall down the Wall and add the value of the slot to the players' winning total. Miss a question and an ominous red ball will fall and deduct the value from the teams' total. Teammates have to work together to build a huge cash prize.
Karen Smoots, who is already known to some West Michigan folks as the inventor of the Green Glove Dryer, knocked down 5 out of the six questions with her sister, Lori, and then came this emotional moment when Lori told Karen she had ripped up 'the contract' which would have them settling for less money.
I think you would need Sigmund Freud to figure out Lori's heartfelt story to Karen and the implications of her dad getting inside her head, but this is as good as this show gets, because then Karen reveals the balls fell their way for big bucks.
Grab some tissues before you hit PLAY.
If you would like to watch the whole episode, including their back story and the thrilling question segment, which showed Lori knew nothing about Justin Bieber, you can watch on The Wall's main page.
KEEP LOOKING: Here are 33 LGBTQ+ charities that need your donation