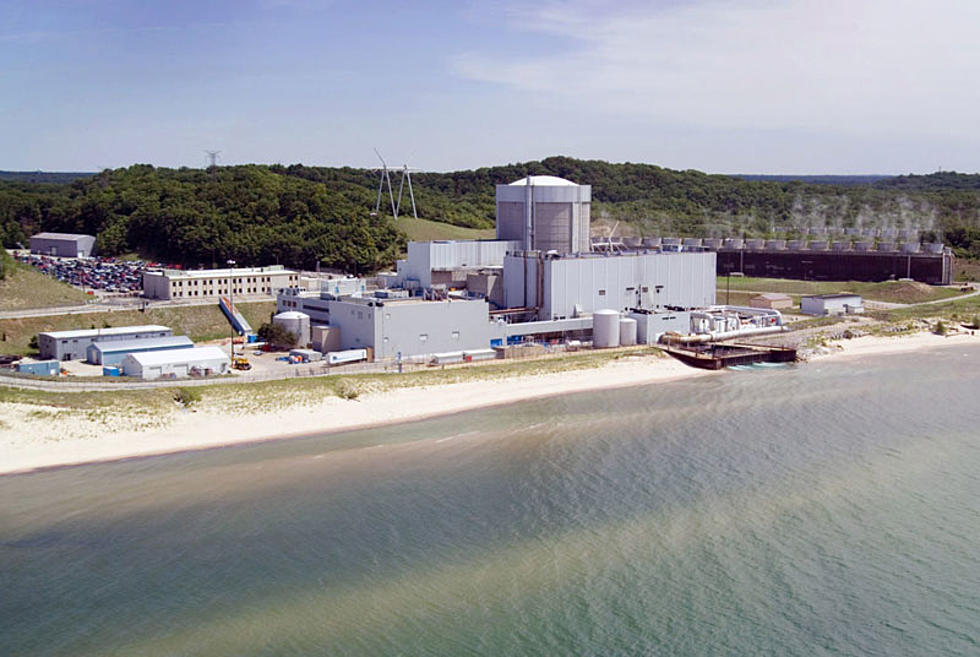 West Michigan's Only Nuclear Power Plant Asking Residents to Fill Out Evacuation Survey
📷 Entergy Corp.
West Michigan's only nuclear power plant, Palisades Nuclear Plant in Covert, is asking residents to take part in a survey to evaluate evacuation readiness.
The survey is part of the plant's "Evacuation Time Estimates" that must be updated every 10 years following the US survey. It allows the plant to know approximately how long it would take to evacuate surrounding communities in the case of an emergency.
The Nuclear Regulatory Commission describes the ETEs as:
Evacuation time estimates (ETEs) are an analysis of the time required to evacuate various sectors and distances within the plume exposure pathway emergency planning zone (EPZ) for permanent and transient populations.
The survey, which can be found here, asks numerous questions about transportation availability, possible lag times in evacuations, the number of household members, and more.
The purpose of this survey is to identify local behavior during emergency situations. The information gathered in this survey will be shared with local emergency planning personnel to enhance emergency response plans in your area. Your responses will greatly contribute to local emergency preparedness.
The Nuclear Regulatory Commission defines two emergency planning zones around nuclear power plants: a plume exposure pathway zone with a radius of 10 miles (16 km), concerned primarily with exposure to, and inhalation of, airborne radioactive contamination, and an ingestion pathway zone of about 50 miles (80 km), concerned primarily with ingestion of food and liquid contaminated by radioactivity.
Currently the plant is scheduled to cease operations in 2022.
KEEP READING: Tips To Have The Best Boat Tubing Experience On Michigan Lakes
NEXT: 10 Tips To Keep Your Hair Healthy Through A Michigan Summer
In the summer our hair gets exposed to a lot of things that can be super damaging. Here's how to make sure your hair is protected, happy and healthy throughout the sunniest season.
MORE TO EXPLORE: The Best Places for a Michigan Picnic