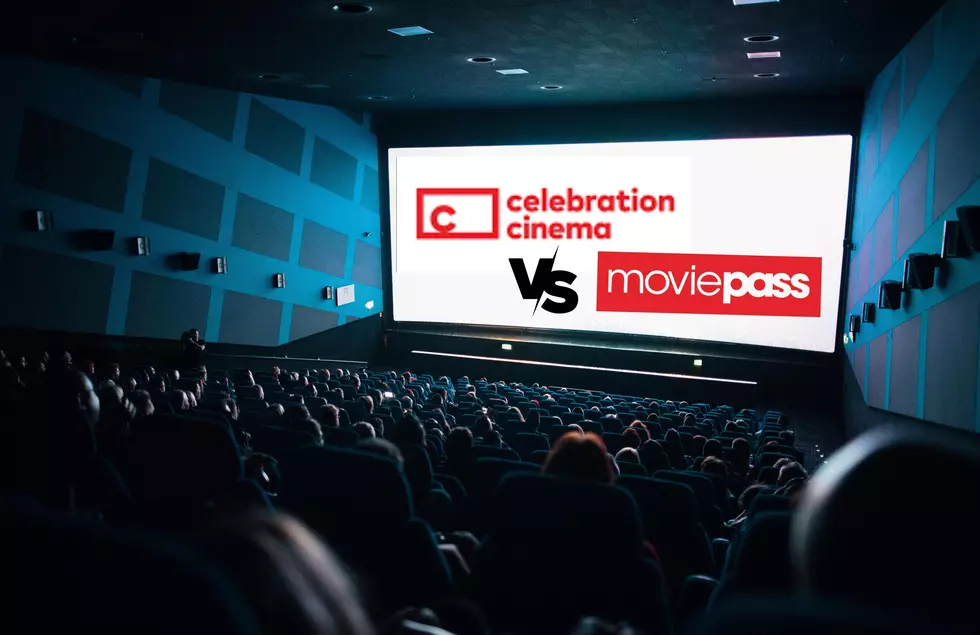 Which is a better?: Celebration Cinema's VIP Plan or the Newly Re-Launched MoviePass?
Canva
Going to the movies is one of the best ways to get out of the house without spending a fortune year round. And thankfully here in West Michigan, we have some fantastic options to save money at the movie theatres. Specifically one of the greatest of all: the Celebration Cinema VIP Subscription.
If you're not already obsessed, this plan allows you to watch up to three movies a week at any celebration cinema location, any time, and any screen format. (yes, that means it does include IMAX!)
But before Celebration rolled out their VIP subscription plan, the original option was a program called MoviePass that allowed you to see 1 movie a day at any theatre nationwide for only $10 a month. Unfortunately, the program got too popular, lost tons of money, and eventually went out of business.
Now, MoviePass is back with a new plan that's supposed to be sustainable, but is it a better deal than your Celebration Cinemas VIP pass? Let's dig in and find out-
How does the new MoviePass subscription plan work?
There are three tiers being offered. According to ScreenCrush, they will cost $10, $20, and $30, and will offer different levels of movies per month. At this time, MoviePass says they will share more details about the plan as it gets closer to it's labor day launch.
Which plan has the better price?
MoviePass: Anywhere from $10 - $30 a month, based on which plan you select.
Celebration Cinema VIP: $19.99 a month, giving you 3 movies a week for a total of 12-15 movies a month.
While, you can argue that the $10 option from MoviePass would be the cheapest, it depends on what your needs are when it comes to seeing movies. If you only see the big deal movies, travel and see movies outside of west Michigan, and don't mind rolling over credits, MoviePass may work better for you.
What are the pros and cons of each plan?
The big difference in the two plans other than the price is how easy it is to join. The MoviePass will be invite only to start. On Thursday August 25th, they will open a waitlist on their website for people to sign up to join. After that list closes, no one else can get in unless they have an invite from an existing member.
The Celebration Cinema plan also offers you free upgrades when you order food, and rebates based on what you spend. MoviePass does not appear to offer that at this time.
So, if you're looking to see a movie today and without a bunch of hassles or invites? Celebration Cinema wins.
Which plan should I go with?
It really depends on how often you see movies, and how often you leave West Michigan. I really love everything offered in the Celebration Cinemas VIP plan, and rarely leave the area. But if you don't see a lot of movies and travel a lot, it may not be the choice for you.
I'm forever a Celebration Cinema VIP fangirl, but that might be because what other plan offers you the chance to go to the Getty drive in, IMAX and enjoy heated reclining seats downtown all in one week.
Drive-In Movie Theaters That Are Still Open in Michigan
Drive-in movie theaters offer a unique experience for watching movies Check out these drive-in theaters in Michigan that are still operating.