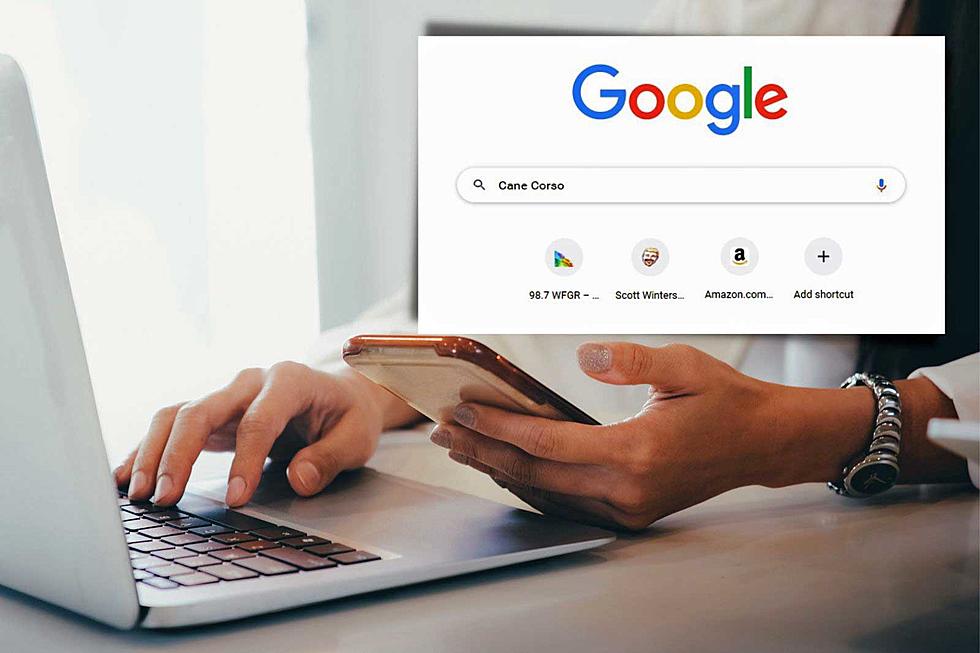 Why is "Cane Corso" One of the Most Googled Terms in Michigan?
Photo: Canva, Google
A recent report showed that a lot of people in Michigan are heading to Google and looking up the term "Cane Corso"...but why?
Is Cane Corso a person's name? Is it a medical condition? Is it some fancy new fashion accessory? Maybe it's a vitamin supplement. Is it even safe for me to search this term while at work on a company computer?
Just What is "Cane Corso"?
Now even I was curious about this heavily Googled term. So yes, I had to open up Google and punch in the term "Cane Corso" for myself...and I was surprised at the result.
After a typing in the term and hitting the enter key, I found out the results...
The Cane Corso is the most Googled dog breed in the United States. Now I have been a dog lover all my life, often looking at and researching different breeds, but even I had not heard of the Cane Corso. I was not alone -- there are over 1.32 million monthly searches for Cane Corso, making it the top searched dog breed in 46 states.
Search Results Across the United States
OurFitPets.com analyzed the Google search volume of more than 280 dog breeds recognized by the American Kennel Club. The search volume from January 2022-January 2023 was analyzed to determine the most-searched-for dog breeds in each state as well as the overall search volume across the country.
Here is how the total search results stacked up:
Cane Corso
Boxer
French Bulldog
Australian Shepherd
Shiba Inu
Golden Retriever
French Spaniel
Rottweiler
Chihuahua
Shih Tzu
Here in Michigan, the Cane Corso was also the top searched breed, with the Australian Shepherd in the #2 spot.
What is a Cane Corso?
The American Kennel Club describes the Cane Corso this way on their website:
Smart, trainable, and of noble bearing, the assertive and confident Cane Corso is a peerless protector. The Corso's lineage goes back to ancient Roman times, and the breed's name roughly translates from the Latin as 'bodyguard dog.' At nearly 28 inches at the shoulder and often weighing more than 100 pounds, with a large head, alert expression, and muscles rippling beneath their short, stiff coat, Corsi are at a glance intimidating creatures. Their imposing appearance is their first line of defense against intruders.
Start Saving for a Cane Corso Puppy
Cane Corso puppies are pretty pricey. While searching the American Kennel Club website for available Cane Corso puppies that are for sale, I found the price for one of these adorable puppies averages between $2,000-3,000!
Here is a "dogumentary" on the Cane Corso...
Check out these 50 fascinating facts about dogs:
LOOK: Here Are 30 Foods That Are Poisonous to Dogs
To prepare yourself for a potential incident, always keep your vet's phone number handy, along with an after-hours clinic you can call in an emergency. The ASPCA Animal Poison Control Center also has a hotline you can call at (888) 426-4435 for advice.
Even with all of these resources, however, the best cure for food poisoning is preventing it in the first place. To give you an idea of what human foods can be dangerous, Stacker has put together a slideshow of 30 common foods to avoid. Take a look to see if there are any that surprise you.