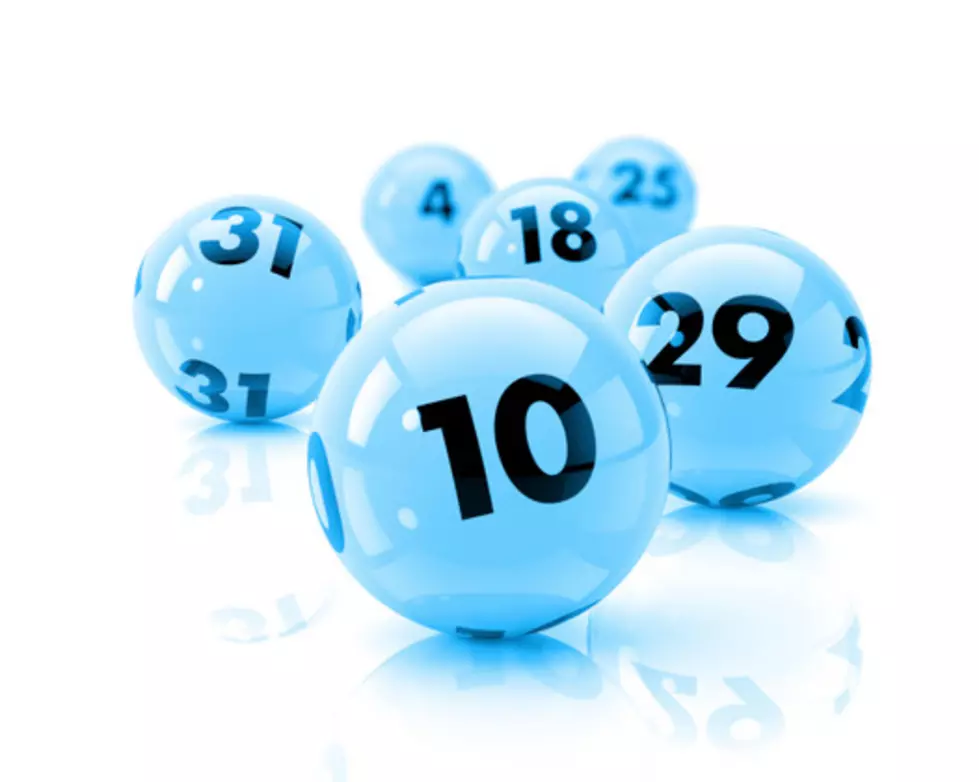 Why was there a Powerball Drawing on a Monday Night?
Oksana Kostyushko/ThinkStock
If you've played the Powerball Lottery over the years, you know that typically the drawings are on Wednesday and Saturday evenings at 10:59 pm. So why was there a drawing on Monday night, August 23rd?
Starting this week, the Powerball Lottery will now have drawings three nights a week. In addition to the Wednesday and Saturday drawings, another drawing has been added on Monday nights.
Adding a third drawing does not change the Powerball odds or cash prizes. Players still purchase a $2 Powerball ticket and choosing five numbers from 1 to 69, and one Powerball number from 1 to 26. The odds of matching the five white balls and the red Powerball to win the game's top prize are 1 in 292 million. You have a better chance of getting struck by lightning with odds of 1 in 12,000. (The odds of winning any prize in a Powerball game are 1 in 25.)
The multi-state Powerball Lottery has been around for 29 years now. The addition of the third drawing every week will create consistently larger prizes. The game is played in is played in 45 states plus Washington, DC, the U.S. Virgin Islands and Puerto Rico.
In addition to the additional weekly drawing, Powerball is also added a new feature to the game called Double Play. It will cost an extra $1 and offers a chance to win additional prizes of up to $10 million.
The last players from Michigan to win a multi-state lottery jackpot was the Wolverine FLL lottery club who claimed a $1.05 billion jackpot back in March.
The current Powerball Lottery Jackpot is up to $293 million! Good luck!
KEEP READING: See the richest person in every state