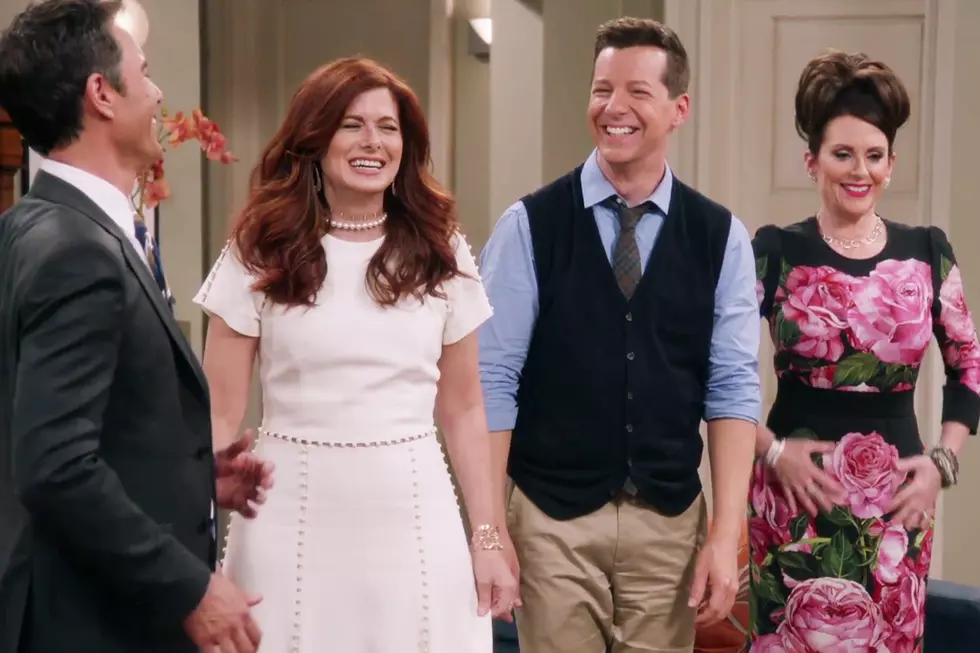 'Will and Grace' Returns in Musical NBC Revival Trailer
NBC
Almost eleven years to the day of Will and Grace's series finale, and the gang is back. See for yourself, as Jack, Karen and the titular friends take on 2017 with a musically meta first full trailer for NBC's fall revival.
Having already revealed the key art, NBC debuted a full trailer for the twelve-episode revival, itself now booked for a fall premiere. The promo skews fascinatingly meta, as the cast seems uncertain whether they're in a TV series at all, before bursting out into song.
Stars Eric McCormack, Debra Messing, Megan Mullally and Sean Hayes are of course aboard, with creators Max Mutchnik and David Kohan joining series director James Burrows. The idea came about after the viral success of September's "Vote Honey" video, which saw the assembled cast reuniting for a ten-minute "episode" about Jack (Hayes)'s indecision in the 2016 election.
In the meantime, stay tuned for more on Will & Grace's fall return, and watch the original videos below.