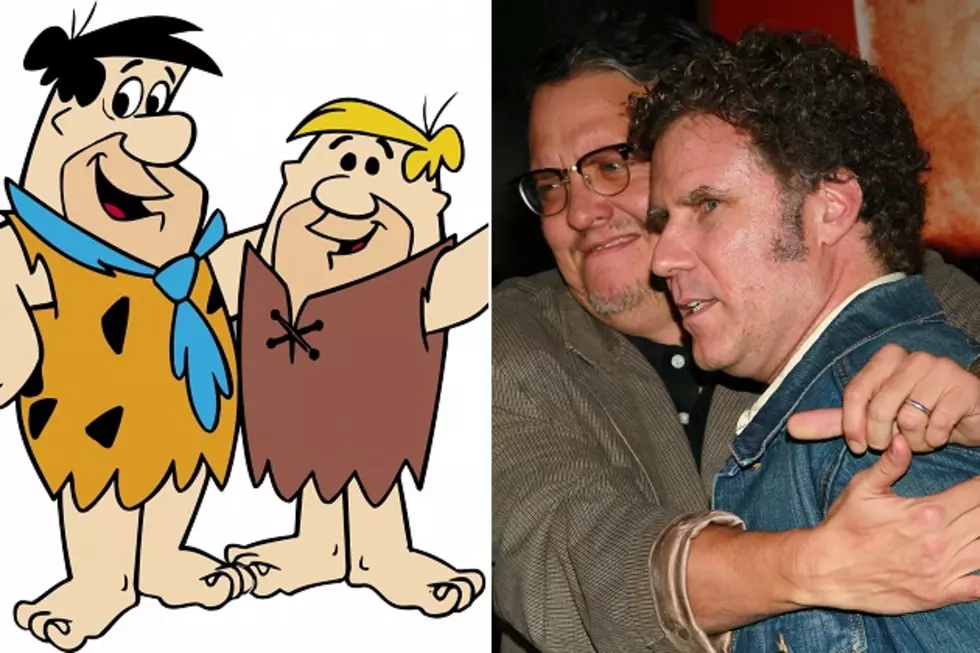 Will Ferrell and Adam McKay are Getting Behind 'The Flintstones' Reboot
Warner Brothers, Getty Images
'The Flintstones' is being rebooted for the cinema, though this time (back) as a cartoon, with the help of Will Ferrell and Adam McKay. They'll be producing the film, which has already got a writer attached.
That screenwriter, as The Hollywood Reporter notes, is Chris Henchy, who also wrote on 'The Campaign' and 'The Other Guys.' But it's no surprise Warner Brothers would want to reboot the material: 'The Flintstones' was a hit show when it originally ran in the sixties, even if it was essentially 'The Honeymooners' set in the prehistoric era. As the show has remained popular in syndication, generations have grown up with the characters, though it's likely the big difference for this new version is that it will be done with computer animation.
This big screen reboot would follow the 1994 live action movie, which starred John Goodman, Rick Moranis, Elizabeth Perkins and Rosie O'Donnell. The film became famous for its troubled production as at one point it tried to credit all 32 writers who worked on the film (which, considering the film runs 91 minutes, means that if the work was divided evenly everyone wrote less than three pages). That film was a hit (in that it made over $130 million at the box office) and outgrossed better-remembered movies like 'Pulp Fiction,' 'Speed' and 'Dumb and Dumber.' It also spawned a sequel, 'The Flintstones in Viva Rock Vegas,' which promptly ended the franchise. So, basically, there's nowhere to go but up for this new version.