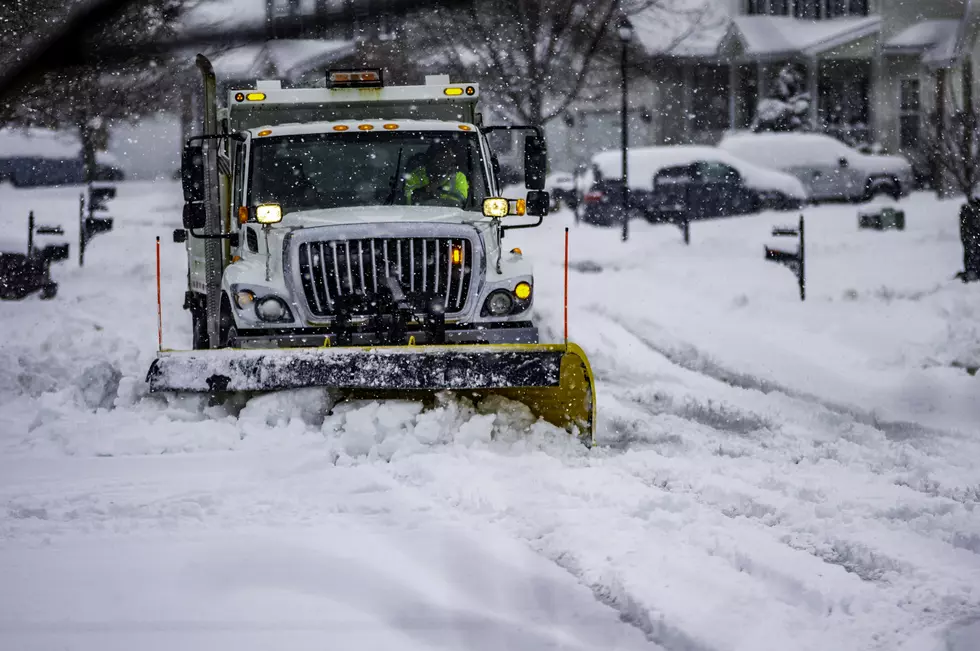 Winter Weather Advisory Goes Into Effect At 7am Today
Getty Images/iStockphoto
Snow and high winds are on the way for much of the West Michigan area throughout most of the day.
The National Weather Service has issued a Winter Weather Advisory for much of West Michigan that includes snow and high winds.
High winds from a cold front are bringing snow and lake effect snow to West and Central Michigan today between the hours of 7 am and 10 pm.
The National Weather Service is predicting between 1 and 3 inches of snow to fall throughout the day with the heaviest snowfall to occur North of Big Rapids and South of Grand Rapids along the US 131 corridor. They are also predicting high winds with gusts reaching up to 50 mph.
Plan on poor road conditions throughout the day with roads being slick and low visibility at times from winds causing blowing snow especially during your morning and evening commutes. High winds could also cause power outages across the region.
The Winter Weather Advisory has been issued for Mason, Lake, Osceola, Clare, Oceana, Newaygo, Mecosta, Muskegon, Montcalm, Ottawa, Kent, Ionia, Allegan, Barry, Eaton, Van Buren, Kalamazoo, Calhoun, and Jackson counties.
The storm will bring much colder temperatures to the region Monday night through Tuesday. Expect temperatures in the high teens on Monday evening followed by temperatures in 20s on Tuesday.
You can read the entire Winter Weather Advisory on the National Weather Service website and check out the forecast on their as well.
15 Michigan Towns Everyone Should Visit At Least Once
It's hard to choose because there are so many amazing Michigan towns to visit, but here's a list of 15 random ones to get you started!