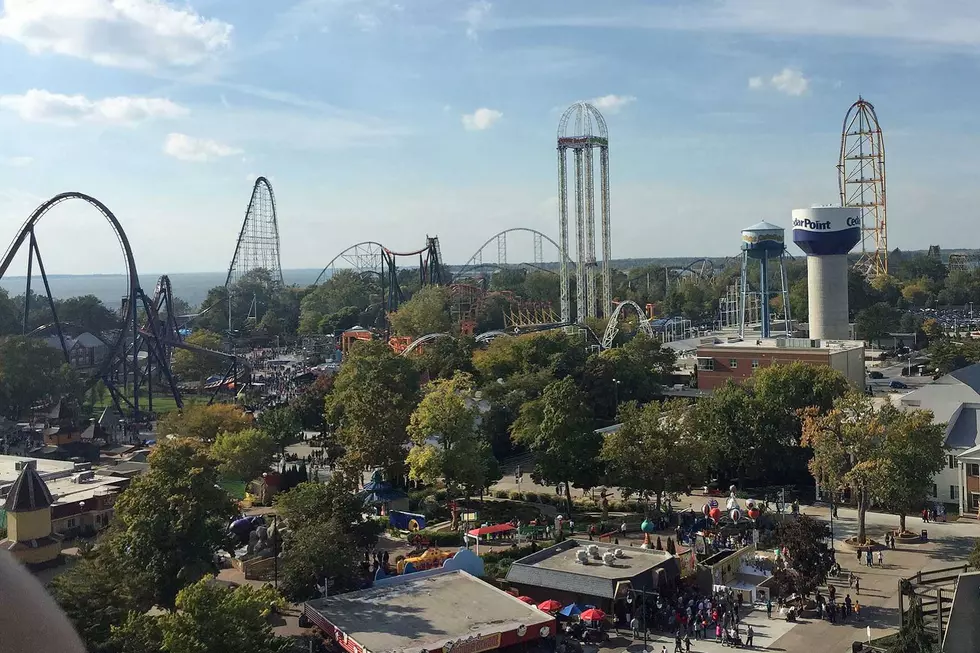 Woman Seriously Injured at Cedar Point is from Michigan
Photo: Scott Winters/Townsquare Media
On Sunday, August 15th, a metal part fell off the Top Thrill Dragster rollercoaster at Cedar Point and seriously injured a woman. We now know that she is from the Flint area.
Forty-four year old Rachel Hawes of Schwartz Creek was standing in line waiting to ride the rollercoaster, when a piece of metal fell from the ride as the train returned to the station. Investigators say the ride was likely traveling at its maximum speed of 120 mph when the part flew off. The metal piece hit Hawes in the back of the head.
Her family has released the following statement:
"We are devastated by last weekend's accident at Cedar Point. We want to thank everyone for their thoughts and prayers during this time. Rachel is fighting for her life, and we would ask for privacy in this difficult time."
Rachel remains in an Ohio hospital in ICU. She is in critical condition with a brain injury.
Top Thrill Dragster remains closed for the remainder of the 2021 season as Cedar Point and Ohio state officials determines exactly what happened.
Preliminary results of the investigate show that it was an L-shaped piece that fell from the ride. The metal piece was about the "a man's hand," according to state investigations. The piece is a metal bracket that was attached to the back of the train car. The bolts that secured the "flag place" in place also dislodged. David Miran, the Ohio Department of Agriculture's chief of amusement rides said Monday that they are working to determine how the flag place broke off.
The bracket hovers just over the tracks and has sensors to monitor the ride. At some point it appears that the bracket came in contact with the rollercoaster track and ripped off.
The Top Thrill Dragster was last inspected by the state on May 14th and no major issues were found. Daily inspections are performed by Cedar Point staff.
MORE: Take a Look at These Abandoned Amusement Park Rides