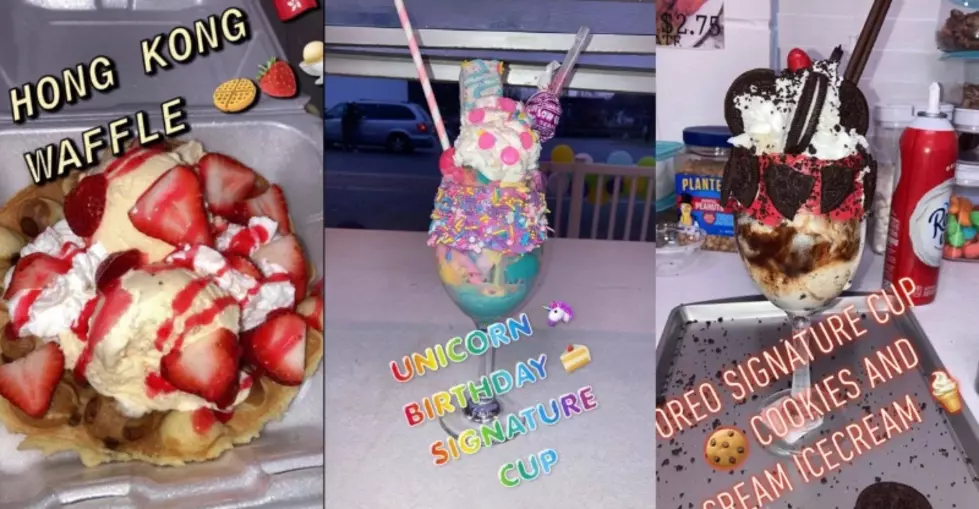 Year-Round Ice Cream Shop with Unique Desserts Opens in West MI
Pink Diamondz Dessertz via Facebook
Firstly, I'm just glad there's an ice cream shop open all year! Who says sweet frozen treats are just for summer? Plus, the desserts at the new ice cream joint in Comstock Park are different from the same-old thing!
It's called Pink Diamondz Dessertz and it's located at 3917 Leland Ave. NE. According to their Facebook page, the ideas for the decadent desserts come from the West Coast.
Pink Diamondz Desserts serves up Hong Kong Waffles-- a popular, sweet, street food also called an "egg puff", or "bubble waffle". It's made with a special waffle maker that results in crispy edges and soft chewy "bubbles". At Pink Diamondz, they then pile on the ice cream and toppings.
According to Comstock Park DDA, you can also get bananas covered with your choice of topping, deep fried ice cream, cookie cakes, cone cakes, a cereal bowl dessert, a candy jar dessert, and the Signature Cup, which is a a combination of ice cream, whip cream, Rice Krispie treats, and frosting with cereal mixed in.
Pink Diamondz serves other snacks too, like nachos and fried pickles.
The shop has a walk-up window and according to Comstock Park DDA, the owner, Jessica Spinks, plans for it to be open year-round. She hopes to get an outdoor space heater and offer hot items like warm waffles, coffee, and cocoa through the winter.
Gallery — Every Movie Theater Candy, Ranked: