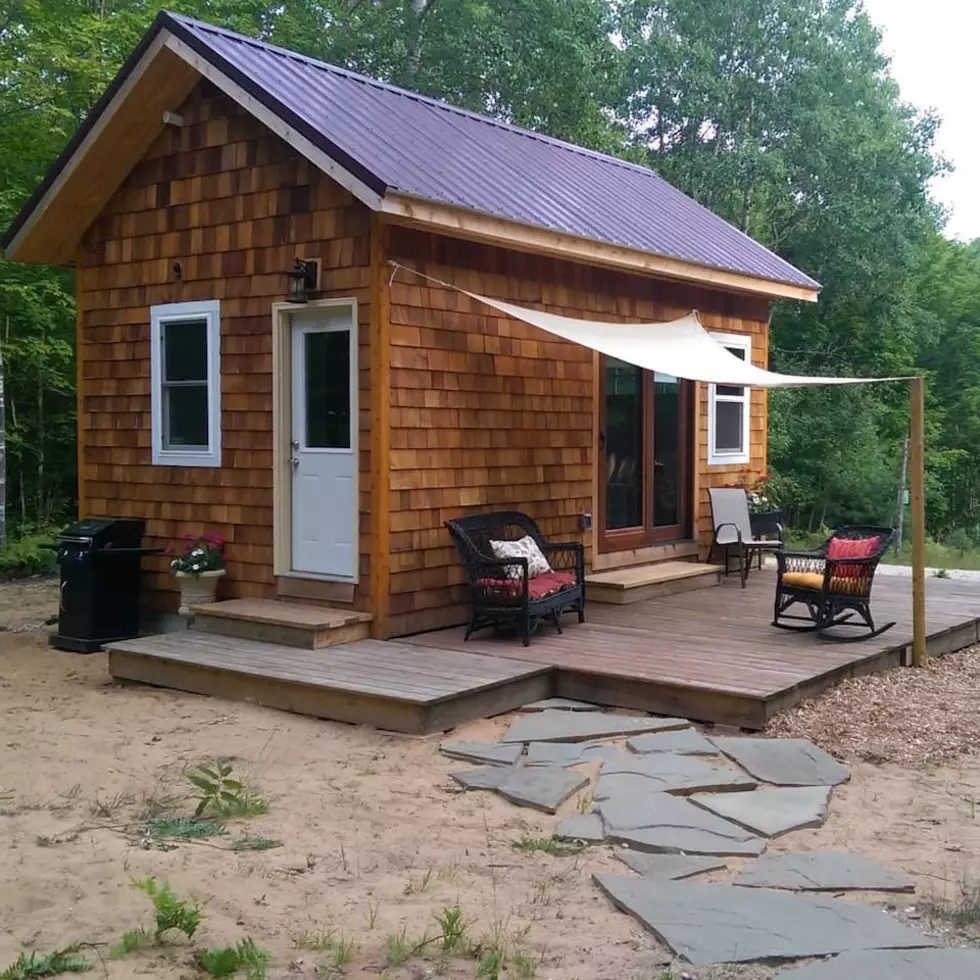 You Can Rent This Tiny House in Interlochen for Only $90 a Night
Photo Courtesy: Hosted by Alice via AirBnB
To say that me and my wife have completely different tastes when it come to entertainment might be a huge understatement.
Me? I like just about any movie or TV show where there's fighting, gunfights, car chases, police sirens going off and general mayhem going on. By the way, I also like any movie or TV show where there's there's fighting, gunfights, horse chases, guys hollering, "We'll get you yet, Tuscon Bill...you old varmint!" and general mayhem going on.
My wife, well she likes the occasional action/adventure/drama and of course the Tigers and the Lions (this is good), but she usually watches shows where real people end up getting mad at each other and then they air their grievances with the rest of the season's cast on a recap show. She also likes shows about people that charter yachts and also shows about tiny houses. I have to apologize for not remembering any of the show titles here, but if you are familiar with these shows then you know what I'm talking about.
Take the one about tiny houses. I haven't had a chance to watch a lot of these shows but there are two things that baffle me about them:
1) You see a couple being shown a tiny house and one of the first things they say is something like, "I don't think there will be enough room to entertain our friends". Which always makes me think, "It's a tiny house so there's not supposed to be that much room to entertain friends, right?" But, what do I know...
2) What are they gonna do with all of their stuff?!?!?
I don't know about you but I've collected a few items over the years that I would have a hard time getting rid of. My wife claims it's more than just a few things and says that I'm a pack rat but I don't know...But I am sure that I would never be able to compact my life to the point where I could live in a tiny house. How about you?
I think a good way to know how you would fare in a tiny house would be to spend a night or two in one and see how everyone likes it. How about this one here in Interlochen for the tiny house price of only $90 a night?
You can have a tiny house experience and then decide if you like it or not and if you like it, then you'll have to figure out what to do with all of your stuff.
Enter your number to get our free mobile app
Five Great Places to Ride Your Motorcyle in Michigan