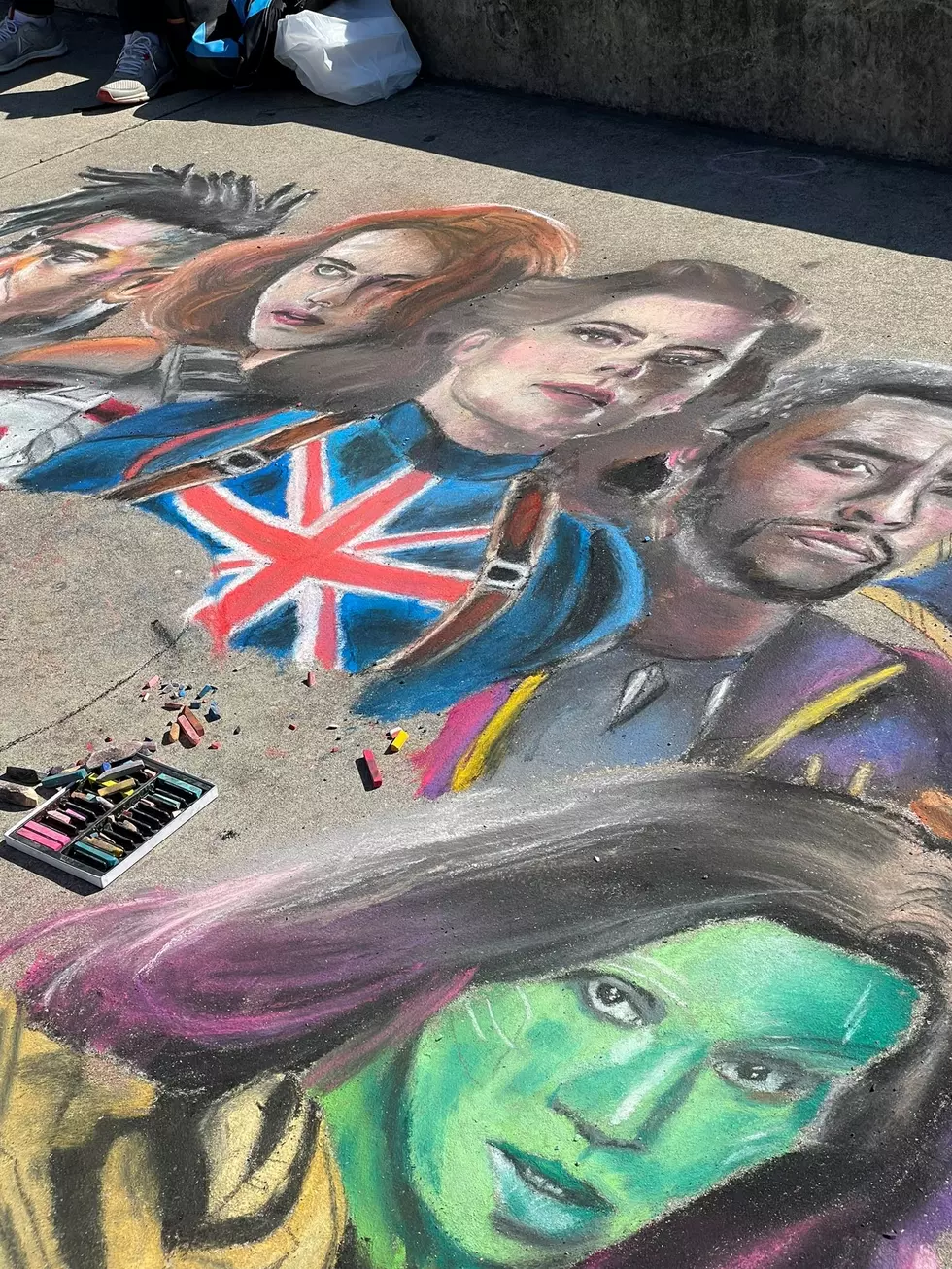 You've Got To Check Out The Colorful New Festival Coming To Bay City This Weekend
Laura Hardy / TSM
I'm a new transplant to our state, and I'm absolutely sold on everything that is "pure Michigan". Give me all of the lakes, wilderness and food I can handle. But, I'll be honest... there is one thing I miss about my old hometown, and that's our annual Chalk Art festival.
There is something incredible about getting to walk around and take in art. But, it even better when you get to witness it, or even better, participate yourself. And that's why this uniquely colorful festival in Bay City will be one to check out.
The Chalk Walk Art Festival is set to be an annual festival, and this year you'll be able to join in on the fun on Saturday August 13th from 11am to 6pm in the area around Center and Water Street.
The idea around the festival is to bring together neighbors and raise awareness to how important it is to be involved in the community.
What can I expect to find at the Chalk Walk Art Festival?
According to organizers, the festival will include some incredible chalk art pieces, live music and a children's area full of family friendly activities, bubbles, and (of course) chalk.
One of the coolest parts of these festivals, is watching the artists create their masterpieces throughout the day. It takes them hours, and many of them use some incredible techniques to create their art including blending with brushes and (weirdly enough) baby socks.
If you have the chance to make it to Bay City Saturday to support this event, I highly encourage with you. The one in my old city was the highlight of my year, and a great reminder that the world is a pretty colorful and magical place when we get together for some art.
Want to learn more before you go? Follow their facebook page for up to the minute updates.
A look at Heroes & Villians: The Art of the Disney Costume at the Henry Ford
If you're planning to make a trip to the Henry Ford in Detroit in 2022, this breathtaking exhibit is a must see for any Disney fan.