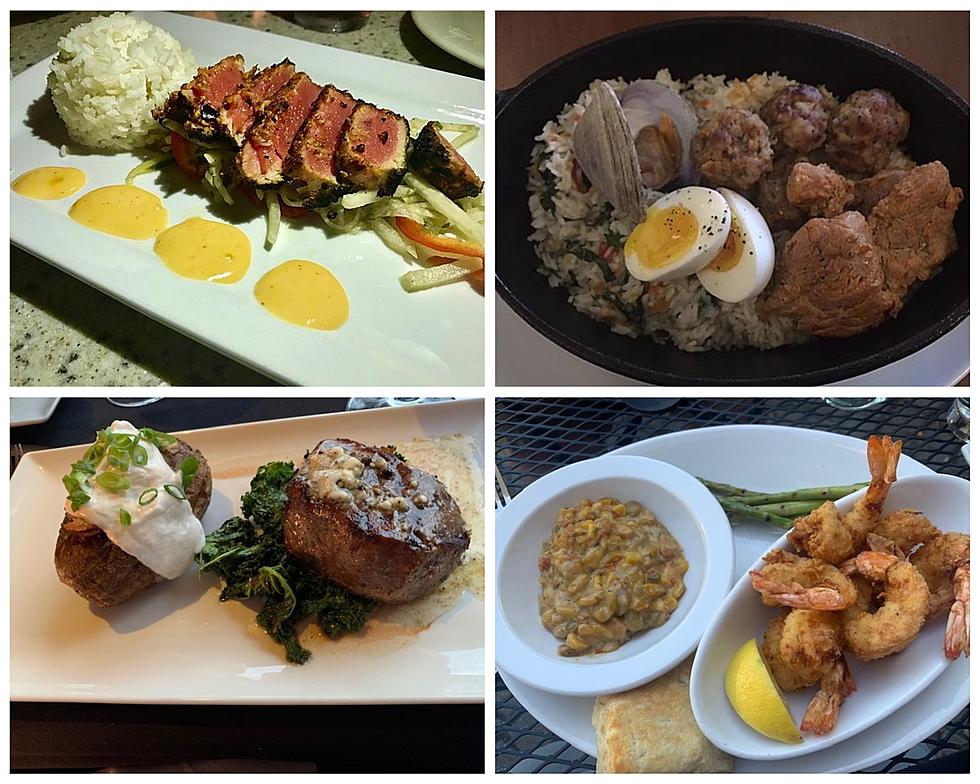 Yum! Restaurant Week Grand Rapids Returns in November
Cork, Christine George TSM/ The Green Well, Janna / Carolina Low Country, Janna/ Prime Steak and Seafood, Janna
An event to support Grand Rapids' restaurants and taste food from some of the areas best chefs is returning next month!
According to Experience Grand Rapids, Restaurant Week Grand Rapids is Nov. 5-13, 2021.
It's been a difficult time for the restaurant industry during the pandemic, and this is a great way to show our GR restaurants some love!
Grand Rapids Magazine reports that like last year, Experience Grand Rapids is making it easier for restaurants to participate and encouraging patrons to visit more eateries with digital Restaurant Week GR pass.
Janet Korn, senior vice president for Experience GR, tells Grand Rapids Magazine,
Restaurants still face many challenges from the past year-and-a-half. We've made this year's event a celebration of local food and a way for people to support our restaurants while also making it easier for businesses to participate.
Restaurants may create special menus if they want, but it isn't required. Diners instead get rewarded by using the digital pass.
They'll use the pass to check in at participating restaurants. Diners will receive a return visit coupon at every restaurant at which they check in. In 2020, coupons included free dessert offers, buy-one-get-one-free deals, and discounts on meals. Diners who check in to three or more restaurants earn a foodie themed gift from Experience Grand Rapids.
Usually between 70-80 local restaurants participate in Restaurant Week. It's a great way to get out, eat some delicious food, and maybe try some place you've never been before!
More information about Restaurant Week Grand Rapids 2022 will be released as the event nears. Stay tuned here for updates!
52 of the Best Michigan Waterfront Dining Locations
You probably already have a favorite dining location with a view, most of us do. But what you will find here is a nice long list of waterfront dining locations in every part of Michigan. Be adventurous, take a drive and explore something new, you'll find locations within an hour or more away from you that you have yet to experience.