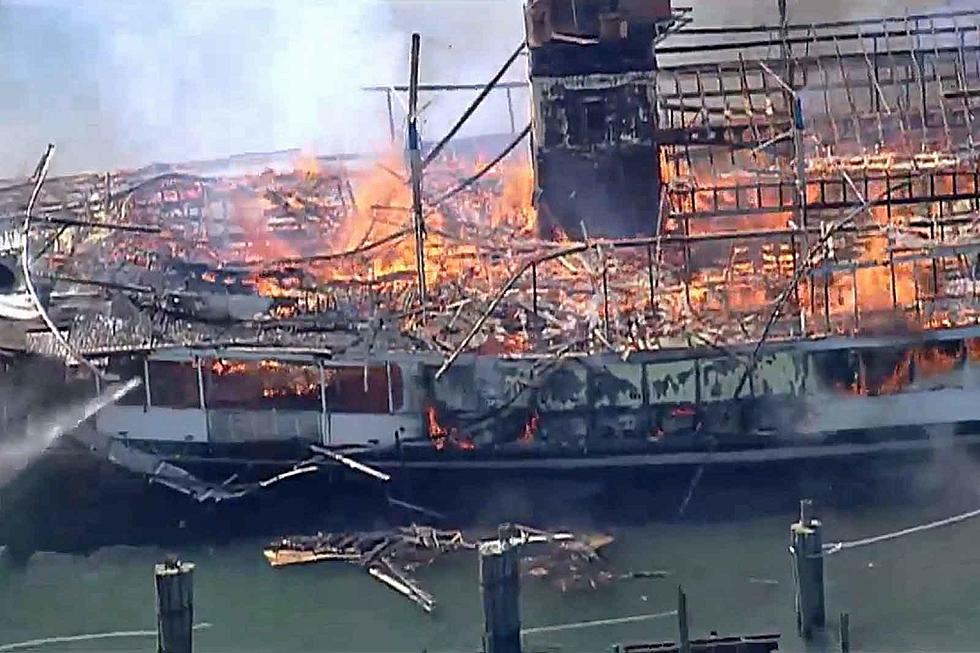 Boblo Island Boat on Fire
Photo: Facebook Video Stream from WDIV, Detroit
The old Boblo Island Boat is engulfed in flames. Reports are that the boat caught fire while in a Detroit Marina. The boat will be a total loss.
Here is the live video stream from WDIV in Detroit on Facebook.
This was the boat used in the old Faygo Red Pop commercial. Here is that video...