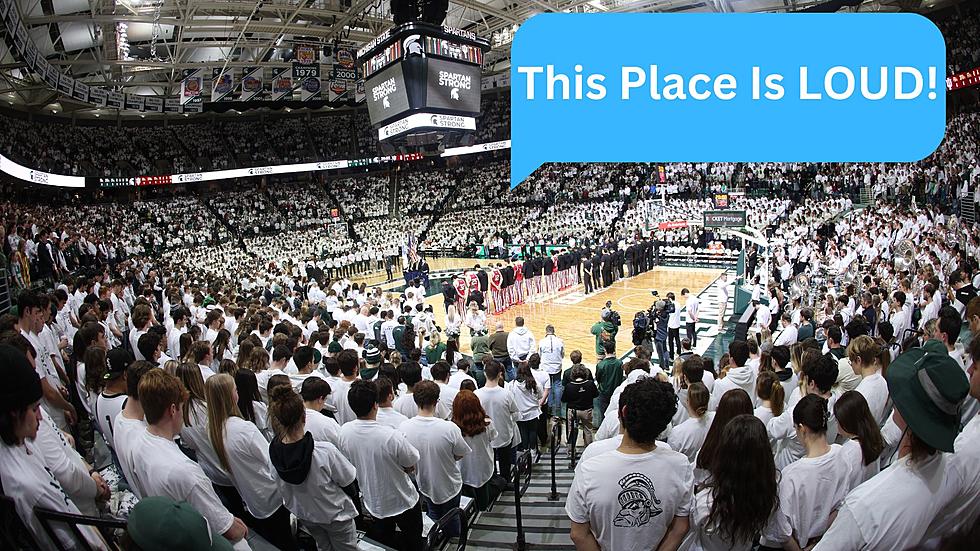 Caught On Camera: Indiana Fan SHOOK At Spartan Basketball Game Environment
Getty Images/Canva
There are some incredible college basketball environments. Phog Allen Fieldhouse at Kansas. Cameron Indoor for Duke. Even some schools in the Big Ten can create some truly electric atmospheres, especially when it comes to games with in-conference foes
Just this week, a Michigan State fan caught a rival Hoosier in the stands, gloating about the incredible Spartan environment.
It's been kind of a lackluster year for the Big Ten so far. Only three teams are ranked in the NCAA Top 25 - Purdue, Indiana, and Northwestern. But as we all know, rankings mean nothing at any given moment in the season.
During Tuesday's game against Indiana at the Breslin Center, the Spartans were on a high after a very emotional week, following the mass shooting on February 13th. They had already resumed playing games on the road, visiting in-state rivals Michigan on Saturday, which was an amazing display of unity for the state of Michigan, and respect for the Spartans.
But Michigan State finally made their way home to play Indiana on Tuesday, who ARE ranked 17th in the nation. The Spartans lost on the road to the Hoosiers earlier in the season, but that didn't stop them from creating an environment that probably could have been heard IN Indiana from East Lansing.
It was so loud, in fact, this Indiana fan was caught letting their friends back home know, Michigan State is not messing around when it comes to College Game Day.  
Absolutely Shook!
It was an incredible game, and an even better win, as the Spartans CRUSHED No. 17 Indiana 80-65.
It's still possible for Michigan State to carry this momentum into the Big Ten Tournament, and possibly still secure a spot in the NCAA Tournament next month. Michigan State has three more games in the regular season, and possibly one more after postponing the Minnesota game last week.
21 Notable Michigan State University Alumni You May Recognize
Check out 21 notable alumni from Michigan State University throughout the years. So much great talent has walked through the doors.