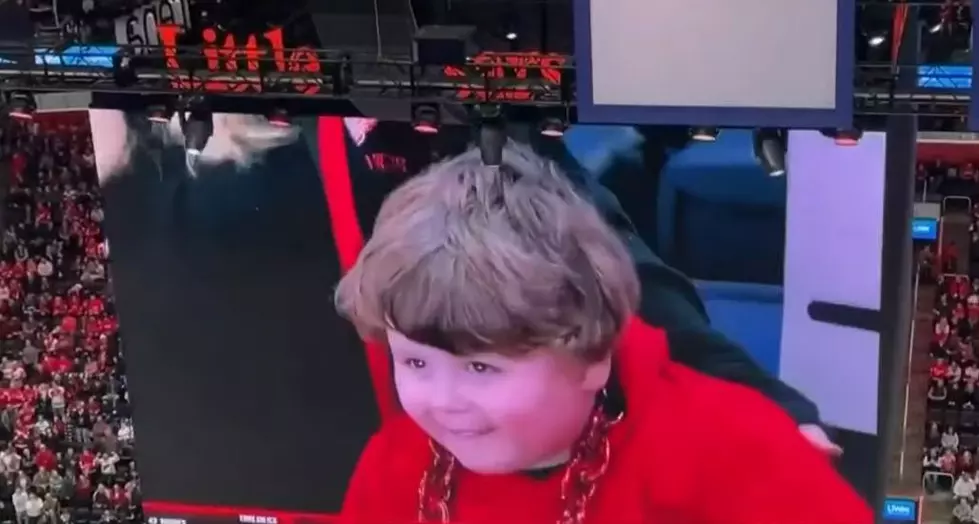 Child Attending First Detroit Red Wings Game Gets #1 Star of Game
Click On Detroit | Local 4 | WDIV YouTube
What happened the other night at the Little Caesars Arena just goes to show one of the many reasons that hockey fans are the absolute best.
When you go to a hockey game it's a completely different experience than any other sporting event. There is much more focus on what is happening on the ice than on some other slow-moving sporting events.
But over the last few years, we've seen a lot more inclusion and fan interaction within the game.
What happened the other night at the Detroit
Red Wings
game was pretty monumental. There was a moment when the camera on the jumbo screen would point to Vancouver Canucks fans and the crowd would BOO. Then the camera would focus on a four-year-old who was attending his very first
Detroit 
Red Wings game.
George was an instant hit and the fans started to cheer for him. The crowd would boo when they would cut to more Vancouver fans, and eventually, they went back to George multiple times causing the crowd to erupt in massive cheers.
And Now Your Stars of The Game
After the game was over, and the Detroit Red Wings won, the PA announcer even announced George has the number one star of the game.
If you go to a hockey game today, you will most likely see various kinds of entertainment and sporting challenges in between periods. It's really all a part of the game now and it makes the visitor experience so much more entertaining and fun. Hats off to the Red Wings for making this kid a legend and his first game unforgettable.
Backyard Classic Hockey Tournament
The Backyard Classic returns February 4-6 at Canalside Buffalo.