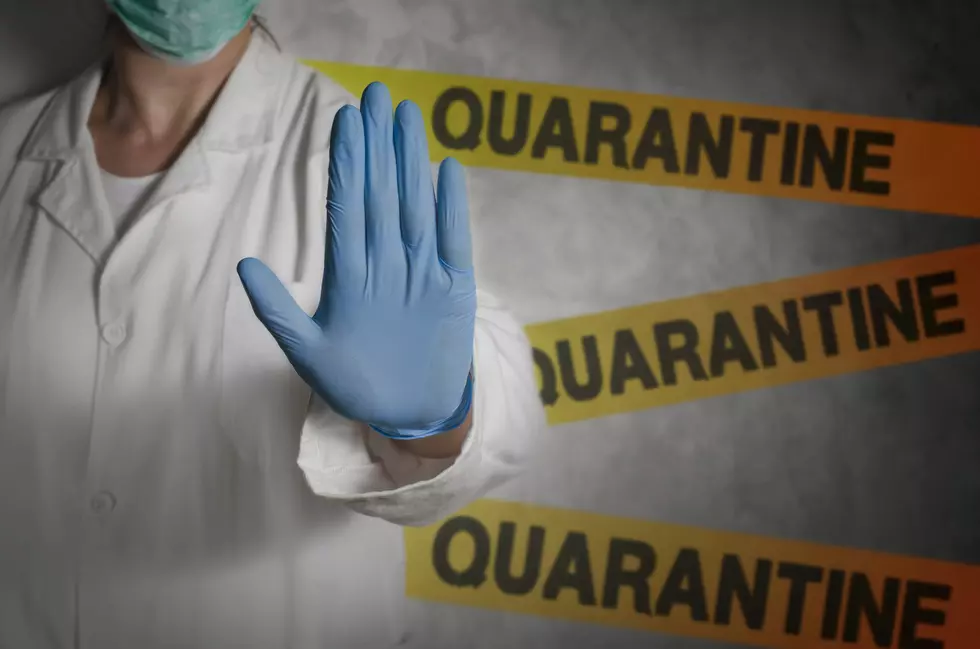 Clearing Up Some Rumors About a National Quarantine and California
natasaadzic
There's some fear going around of a national quarantine been put on Americans and all of us in West Michigan, part of it is a text that's been shared virally saying the government is going to enact the Stafford Act and lock us down, and the other part is California saying they're ordering residents across the state to stay at home.
Let's clear some of this up.. because both need a bit of explanation to understand.
A) As USA Today reported, the 1988 Stafford Act was actually used on March 13th to declare a national emergency, which is what the act is designed for. A governor has to ask for it to happen which then allows FEMA to allocate up to around $40 billion for the coronavirus pandemic.
Washington's governor Jay Inslee asked The White House to declare a national emergency, and they did, all under the Stafford Act.  As to whether President Trump can in-act a national quarantine the answer is mostly no.  According to USA Today, the Stafford Act doesn't let the feds step in to a state, local or tribal governments' response to a crisis.  As USA Today says, President Trump has "a range of powers" but also points out there's nothing saying legally he can quarantine the entire country.  A 2014 set of guidelines published by the Congressional Research Service day the federal government can quarantine and impose health measures to prevent the spread of diseases from other counties and between states but as for in the individual states, "state and local governments have the primary authority to control the spread of disease in their jurisdiction" USA Today reports.
What about California ordering residents to stay home?
Yes, the Governor made that declaration on Thursday night.  He also went on to say he was relying on the social contract between humans to stay indoors and that authorities would NOT be enforcing the order, according to Fox 17.
Residents in California can still leave to go take care of essential needs and services.  Gas stations, grocery stores, pharmacies, banks, laundromats, and takeout/delivery restaurants would all remain open during the statewide order to remain inside Fox 17 reports.
I hope this clears up a bit of the confusion and panic that comes with viral news and information overload. Also, remember to fact check anything that's posted as a meme or picture online.. really anything; fact check this article by clicking on the blue links throughout.