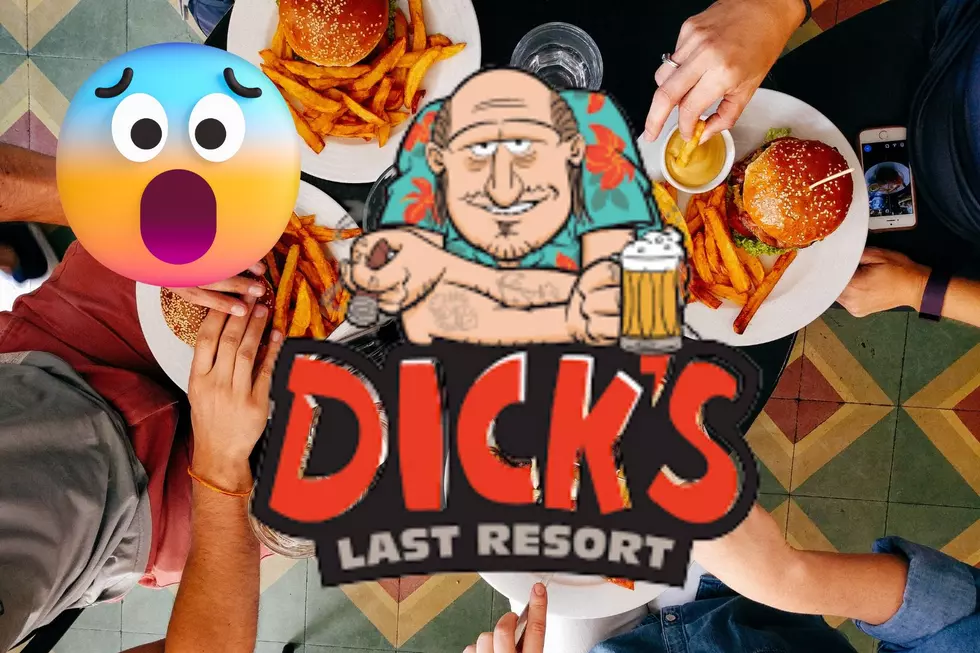 Dick's Last Resort Brings Dinner and a Side of Sarcasm to Michigan
Credit: Canva | Logo via Dick's Last Resort Facebook
Imagine this...
You and your family want to go out to a restaurant for dinner instead of staying home. You need a change of scenery. You find a cool new restaurant that the whole family would enjoy.
You arrive and sit down in a booth. The waiter comes up to you and is extremely sarcastic and lobs an insult.
Well, if that scenario tickled your fancy, this new restaurant might be your new favorite place.
Dick's Last Resort is bringing its interesting sense of humor to Michigan.
As their motto states, Dick's Last Resort has been "putting the F. U. in FUN since 1985."
The website states that "At Dick's Last Resort, we don't just serve up tasty food and awesome drinks. We also serve up feisty, sarcastic banter, laughter, and an experience unlike any other."
 

 

 

View this post on Instagram

 
According to the restaurant's Instagram and official website, there will be a grand opening event for Dick's Last Resort and the new Cat's Meow on Monday, August 8th.
Dick's Last Resort is taking over where Shooters used to be on 8845 Gratiot Road.
View this post on Instagram
This will be the first location in Michigan for the restaurant chain. However, Dick's Last Resort has other locations in Indiana, Tennessee, South Carolina, Alabama, Florida, Nevada, and Texas.
The namesake/mascot 'Dick' also has an entire life story. It all started in 1985 in the West End in Dallas, Texas. In the story, Dick traveled the world while partying with celebrities. He opened up a custom trailer home dealership but that was not good enough for young Dick.
View this post on Instagram
So, he got back to what he knows best: "dicking around."
If you do not have thick skin, Dick's Last Resort may not be the best fit for you.
Ready For A Unique Bite? Check Out These Lansing Restaurants
Maybe I am just a bit food crazy as of late, but all these places sound fairly yummy. Have you checked out these unique Lansing, restaurants?
5 Most Popular Restaurant Chains In Michigan