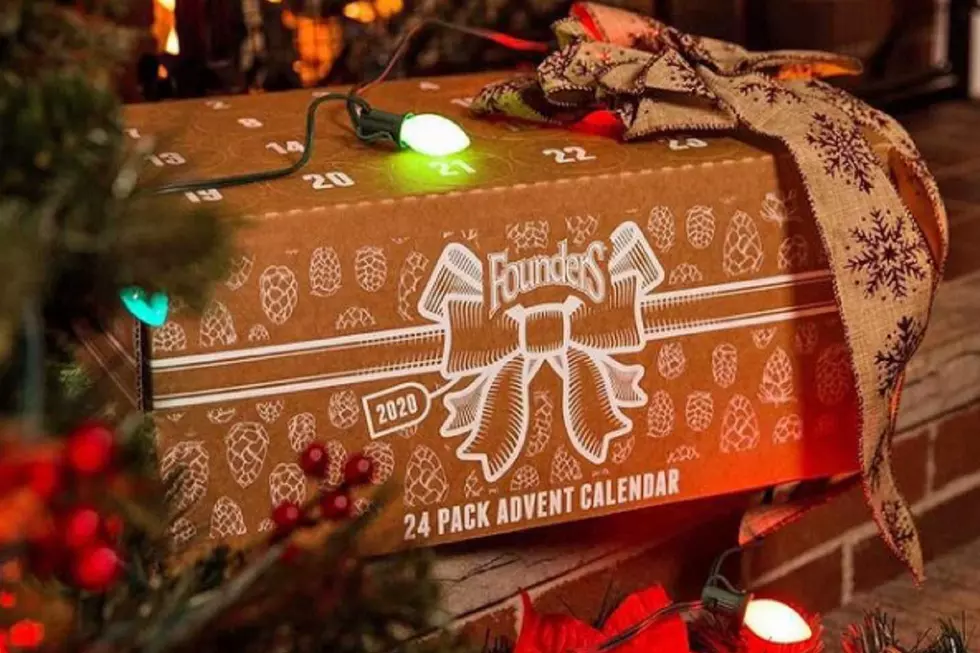 Founders is Selling a Beer Advent Calendar
Instagram/ foundersgrandrapids
Did your parents ever have an Advent calendar for you as a child? For about three weeks leading up to Christmas, you'd get to open a little compartment each day and find a small gift. Well now, as an adult, you can get an Advent calendar that offers 24 bottles of different Founders beer!
This year Founders is releasing their first-ever Advent calendar. It is filled with two dozen bottles of different Founders beer, these include a smattering of rarities, limited and barrel-aged surprises.
Founders will only be releasing a very limited amount of these Advent calendars. They will be released on Wednesday, November 25th at 11 am. They will be selling them by call-in ordering ONLY at (616) 325-2855. Unfortunately, they will not be available through their online ordering platform. No pre-orders available. They are limiting the advent calendars to just one per person. The beer Advent calendars will cost $150 each.
Advent calendars aren't just for children anymore. There are many Advent calendars for adults, usually involving beer or other alcohol. Jack Daniels is offering up their version of an Advent calendar for the second year in a row, featuring four 50 ml bottles each of Jack Daniel's Tennessee Whiskey, Jack Daniel's Tennessee Rye, Jack Daniel's Tennessee Honey and Jack Daniel's Tennessee Fire. Additionally, there are two 50ml bottles each of Gentleman Jack and Jack Daniel's Single Barrel Select.
They even have Advent calendars for dogs! Costco is offering one that is not just 24 days of small dog treats. Nope, instead these Advent calendars offer both toys and treats. There are actually six toys and up to 125 dog treats.
I had an advent calendar for my little dog Moose last year. After a few days, he actually would get excited about opening up a new door every morning to find a new treat.
CHECK THEM OUT: 100 years of Christmas toys, gifts and fads