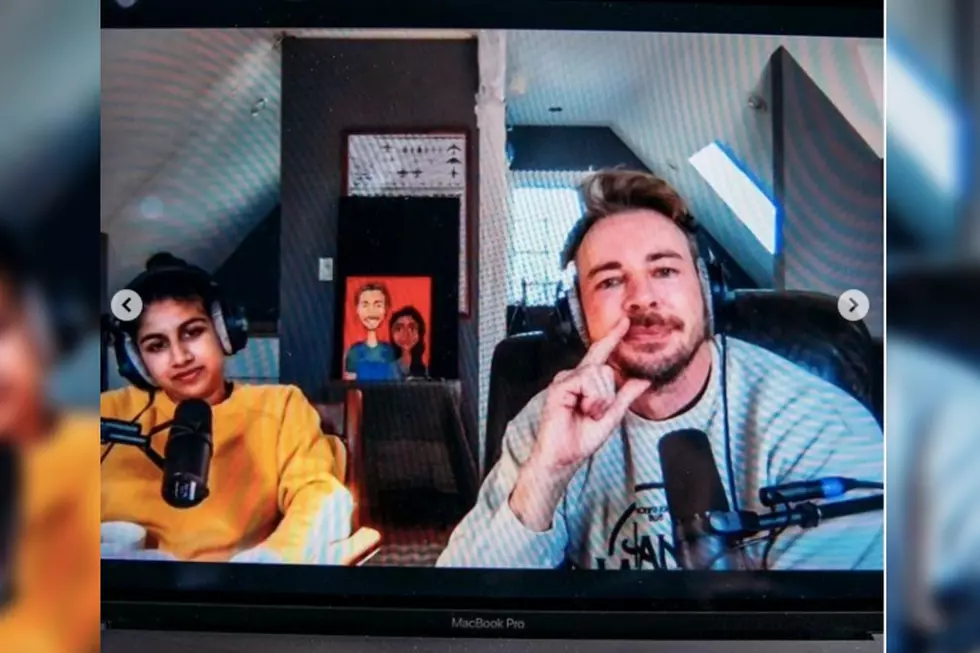 GR Artist's Painting Hangs in Dax and Kristen's House
Dax Shepard/@daxshepard Instagram
I love when Hollywood and West Michigan intersect. It seems to happen a lot and it's happened a few times with this favorite Michigan celebrity (technically couple).
Shannon Andrus, who's a West Michigan artist recently posted on her Facebook page that she recently saw a painting that she gave Dax Shepard hanging in the background of Dax's Instagram post for an episode of his podcast "Armchair Expert", which means the picture is in the attic of Dax and Kristen's house.  The painting is of the two hosts of the podcast, Dax Shepard and Monica Padman.
Someone asked in the comments how she was able to get that picture in Dax and Kristen's attic, does she have a hobby of sneaking into celebrities houses and stashing art?  Here's how the painting got to Hollywood,
I brought it to their live show a couple years ago and gave it to their producer. I wasn't sure if they ever got it from him, but I guess so!
I'd say he definitely got it and really likes it since it's dead center of the picture although weird that it took a few years to see it. Unless it's been hanging somewhere else and just got moved.
Dax and Kristen have become one of our favorite Michigan celebrities because they've been back to the mitten state a few times in recent years, as they're both from the east side of the state, and have spent a considerable amount of time during those trips back hanging out around Lake Michigan.
Not only is Shannon an artist for celebrities, but she also owns Hearts for the Arts studio, which is a DIY art studio that helps you explore your inner artist, even if you have no experience. They're located across from the Mitten Brewing Company, in the parking lot behind Two Scott BBQ, in case you want to get your painting on, and maybe have your artwork show up in Hollywood, or somewhere cool.
SEE MORE: 12 Items Every Michigander Has In Their Closet