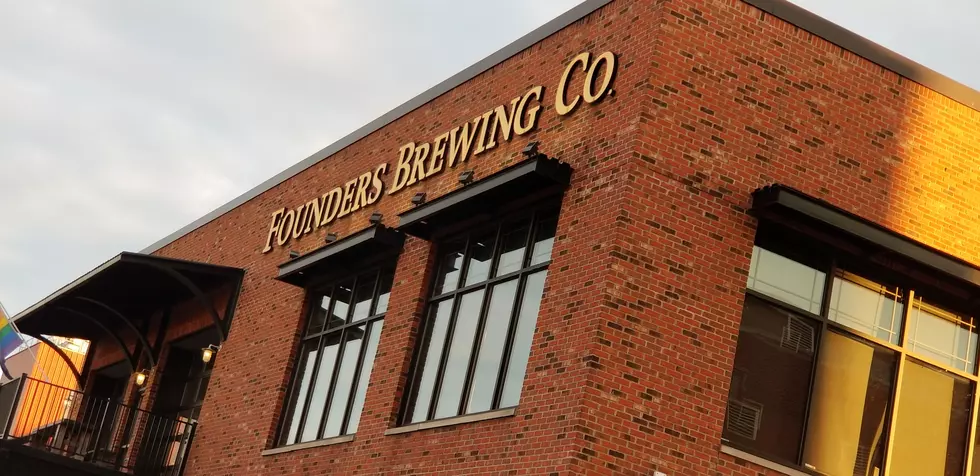 Founders is open and the ALL DAY IPA is flowing
It's hard to know what's open or closed in Grand Rapids. As we explore...wearing a mask and practicing social distancing. Here's what's going on
FOUNDERS BREWING CO: OPEN for business. They were so busy last weekend there was a wait to get in.
GRAND RAPIDS "GARAGE" BAR: OPEN! Several visitors have noticed the improvements made to the Garage Bar. Including the bathrooms - including the LADIES room...I didn't see it myself, but taking the word of the women there. Good social distancing at bar and outdoor seating. You'll also notice other improvements too.
Z's Bar & Restaurant & Liquor Store: CLOSED Looks like it took in a lot of damage after the protests and looting in downtown GR. Known for their beer on tap, pizza, late night menu and Karaoke too...wonder when we'll be able to get up and sing again? Can't wait for this late night bar to reopen
8th Day Gym. OPEN While Gov. Gretchen Whitmer and the Sixth Circuit have agreed to not open any gyms 8th Day Gym is OPEN. Why because they can do this as an open-air workout facility. You'll see several members running around the block on weekdays and you may even see our own Jojo Girard who works out there. Oddly enough for a gym called "8th Day Gym" they are not open on the 7th day...Sunday.