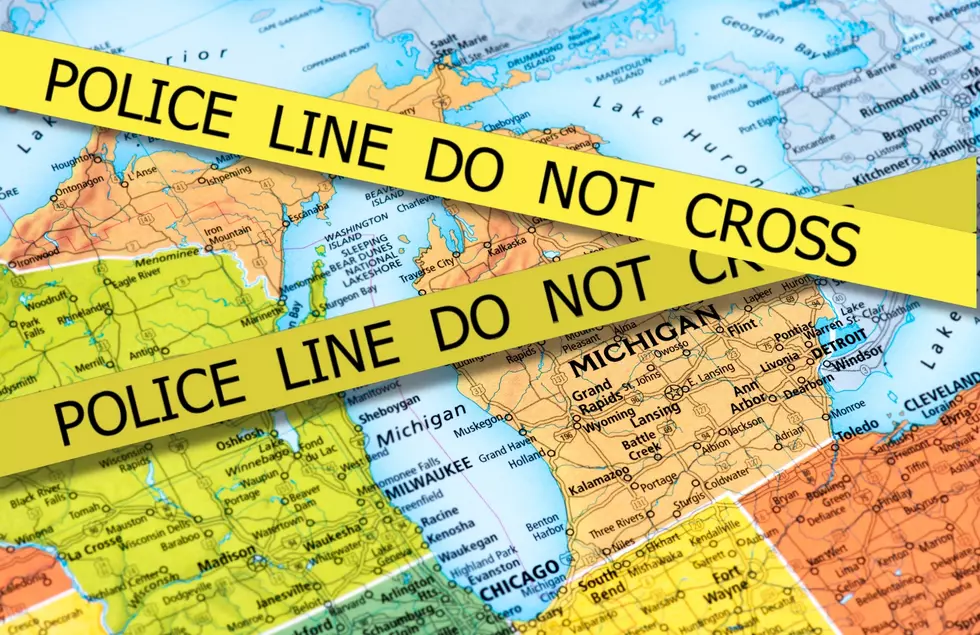 Forget Chicago: One of America's Deadliest Cities Is Located In Michigan
Canva
You've seen it on the news, and possibly seen it a little closer to home than you'd like to imagine. But, violence of all types in America is currently on the rise.
Many people hold stereotypes of the of cities they feel are "dangerous", but unfortunately (and sometimes fortunately) over time those statistics change as the population and economy changes in different parts of our country.
In good news, homicides did manage to decline 7 percent across 45 of the top US cities in the last quarter of 2022.
However, bad news for Michiganders: the homicide rate didn't go down enough to leave us off the list. One of Michigan's biggest cities still made the list of the highest homicide problems at the end of 2022.
Which city in America had the highest homicide rate at the end of 2022?
According to Wallethub, America's deadliest city at the end of 2022 was
Atlanta, Georgia
Atlanta made the top of the year end list for 2022 with 9.5 homicide deaths per capita, up 2.2 since the same time in 2021, and up .81 percent from the 2020 numbers. With the largest jump in the US in numbers, it became one of America's most dangerous cities last year.
Which city in Michigan had the highest homicide rate in the final quarter of 2022?
Not only was this city the highest in Michigan for homicides to end Q4 of 2022, it is also the third highest in America
Detroit
While many may say that it's not surprising to see Michigan's largest city on the list, it's not a fair assumption either. Detroit, while having troubles post pandemic with violent crime, has seen an overall decrease over the past decade.
However, it's been a rough couple of years... to start: Detroit had the fourth largest increase in homicides in America between 2021 and 2022. However, motor city has seen a decrease since 2020 overall, even with our higher numbers today.
At the end of 2022, Detroit saw 11.46 homicides per capita, also making it the third in the US for the time period.
That doesn't mean that Detroit is a place you should fear- it just means that we're seeing an untick in the problem, which according to experts, is usually correlated to income inequality and a lack of quality work and opportunities.
Is it going to stop me from visiting? No. Because, at the end of the day, I still feel safe in Detroit. But, I am rooting for the city to get back to it's trending downward numbers when it comes to safety.
16 Famous People From Detroit and What Their Net Worth is Today
The great state of Michigan has produced a lot of notable people and famous celebrities. Check out who they are and what their net worth is today here.