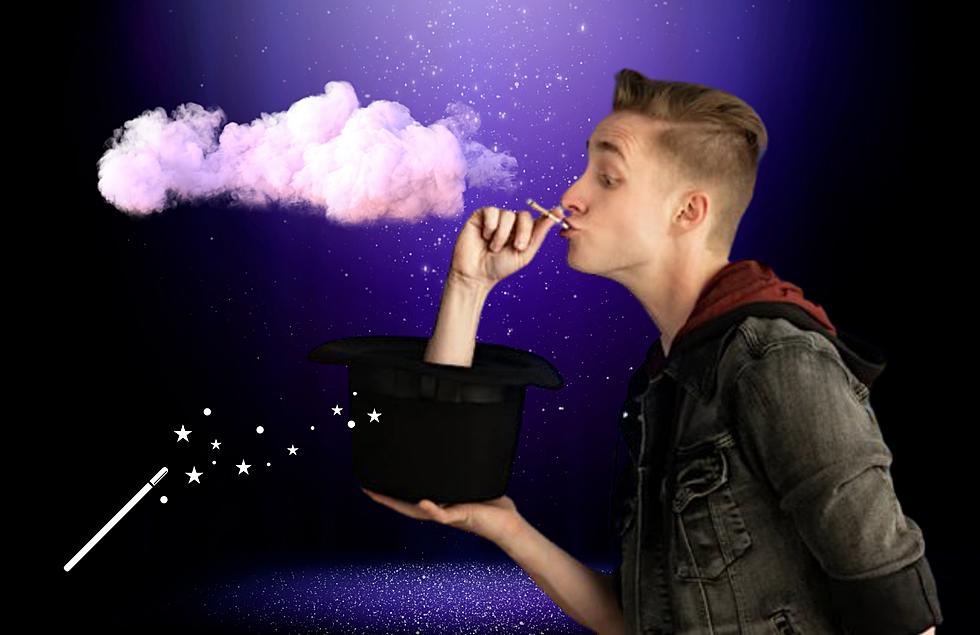 Wealthy Street Theatre Bringing The 'Smoke' With Stoner Themed Magic Show
Wealthy Street Theatre / Canva
Poof, it's gone. Am I talking about the rabbit in the hat on stage, or the joint in your pocket? In this case, it could be both.
Grand Rapids own Wealthy Street Theatre has announced a unique, one of a kind magic show is coming later this month that will leave you saying "whooooaaaa mannnnn", no matter what your state of mind may be.
On Saturday, March 18th at 7pm, Wealthy Street Theatre presents Smokus Pocus, a night of cannabis themed magic. Magician and ex-weed dealer and Penn and Teller Fool Us alumni, Ben Zabin, will take audiences on a journey of 'Dank Debauchery'. (Their words, not mine.)
His unique style of magic combines both cannabis and magic tricks to create the perfect show to keep you entertained for the evening. Although let's be honest, with the right strain, you won't have a hard time. 
According to the show description, "Cannabis plants will appear, lighters will come to life, and bongs will bend reality in this immersive performance experience designed to enthrall both the stoned and sober."
Leave your pot behind, because while the Wealthy Street staff doesn't mind if you arrive a little high, they won't allow you to partake during the show. (Sorry.) But hey, you still have time to get a DD before the event.
If you and your smoking circle want to attend, tickets are still available on the wealthy street website, starting at $33, or about the cost of an eighth at most dispensaries. If you want details, or to buy tickets, you can visit their website.
These Are Five Of West Michigan's Favorite Diners
If you live in West Michigan or are just visiting these are some of the favorite diners you should check out.