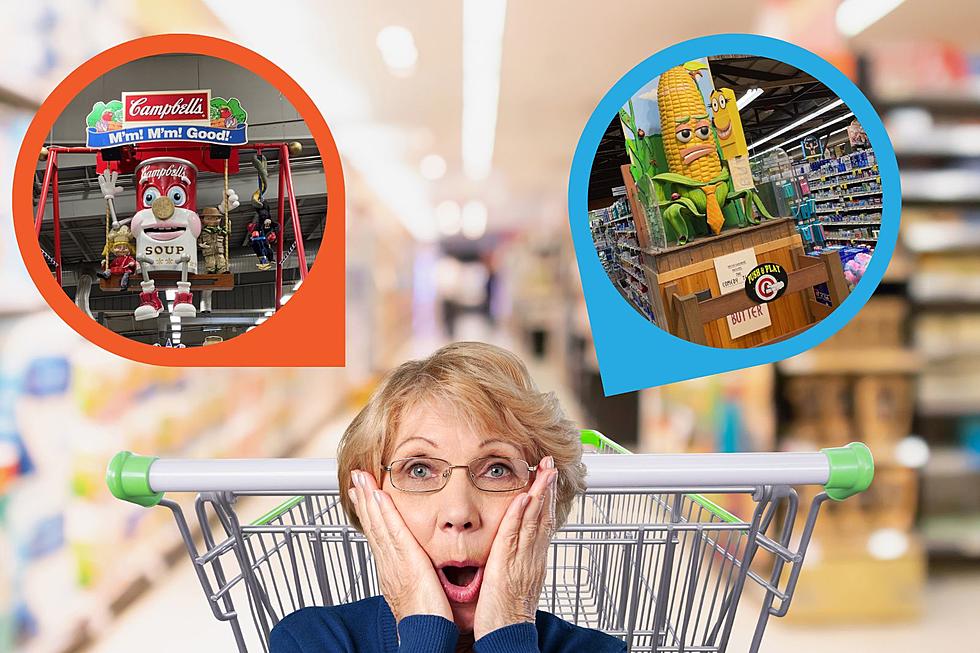 This Wild Ohio Grocery Store Is Part Market, Part Amusement Park
Canva/Lauren G-TSM
Had I not seen it with my own eyes I would have never thought a place like Jungle Jim's existed, but trust me when I say it is very real.
Judging from its exterior you'd never guess there's a grocery store inside a building surrounded by oversized animals, giant food statues, and there's even a tram! Filled with over 180,000 products from across the globe this Ohio-based store is part amusement park, part grocery store.
The one-of-a-kind grocery store has been featured on such major networks as the History Channel, Food Network, and the Travel Channel, but of course, I happened to stumble upon it via TikTok.
About Jungle Jim
James O. Bonaminio was born just outside of Cleveland in Lorain, Ohio in 1949. Jim's mother was a housewife but often went door-to-door selling Fuller Brush carpet sweepers with baby Jim in tow.
Jim soon found that he himself had a knack for sales and began peddling pillows, carpet remnants, and purses and eventually graduated to produce. In 1974 Jim purchased land outside of Cincinnati for the original Jungle Jim's location thus creating one of the wildest shopping experiences around!
Welcome to the Jungle
On a recent trip to Ohio, I made sure to put Jungle Jim's on my to-do list. Not because I really needed groceries, but because I wanted to experience this wild wonder myself. Jim's did not disappoint!
There are various animatronics set up throughout the store-- and yes, they talk. Everything from a giant swinging Campbell's soup can to a talking corn cob to a bear that sings Elvis songs that looks like it came straight from Chuck E. Cheese.
Speaking of cheese, you need to see The Big Cheese which is a 762-pound tower of cheese. I literally could have spent hundreds of dollars in the cheese aisle alone.
They've Got the Meats
If you can't make it to the real jungle, Jim will bring it to you. Not only can you find products from all over the world, but you can find exotic meats too. Ground camel, yak, rabbit, ostrich, and some animals I've never even heard of.
If your curiosity has been piqued and you want to take a little road trip to Ohio, make sure you bring comfortable shoes and have plenty of time to kill. I spent about 2 hours in there-- and I could have spent more!
With 2 stores in Ohio, do you think Jim would ever expand up to The Mitten? Sure Meijer and Horrocks are great, but there's always room for more. Currently, the closest thing we have to a Jungle Jim's is a Meijer gas station with a giraffe on the roof.
Sitcom Suites: These Airbnbs Recreate Your Favorite TV Show Sets
Become a part of your favorite TV shows with these sitcom-themed rentals in the Pleasant Ridge neighborhood of Cincinnati.