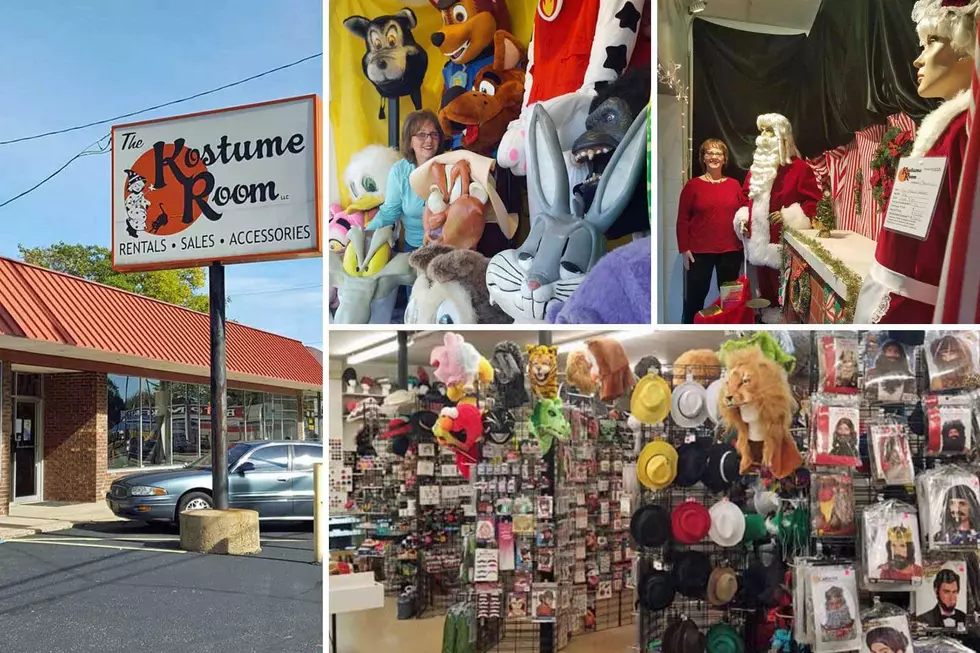 Locally Owned Costume Shop Can Help with Halloween Costume Ideas
Photos: The Kostume Room via Facebook
Every year several chain Halloween stores move into old abandoned store fronts. They usually open around Labor Day and pack up and move out shortly after Halloween.
Did you know that in the Grand Rapids area there is a year-round, locally owned costume shop that never leaves? The Kostume Room has a permanent location in Wyoming and can help you with your costume needs not only at Halloween -- but throughout the year.
The Kostume Room began operation back in 1993. Two sisters and their mother began the business. At first they offered costumes through consignment sales, but would soon become a costume rental/retail store.
For many years, owner Gayle Vaartjes and her family would move their thousands of costumes and inventory into an empty store in Rogers Plaza. Then after Halloween, they would pack everything up and move it back into storage at their home.
In 2001, The Kostume Room moved into their permanent location at 835 36th Street SW in Wyoming (just west of Clyde Park). The Kostume Room is open all year at this location, so there is never any guessing just where they will be located.
Not only do they have aisle after aisle of costumes and accessories, but they also offer up costume rentals at other times of the year as well. Perhaps your child is doing a book report and they want to present it dressed as a certain character, maybe you want to dress as a leprechaun on St. Patty's Day, does the Easter Bunny need to make an appearance at your home or workplace?, and we can't forget the rental of Santa outfits -- the Kostume Room can assist with all of that.
The Kostume Room also offers tuxedo rental and quality wigs and headwear. Gayle is a cancer survivor and wants to make sure she can help with wigs and headwear for those who need it.
Here is a video from a few years ago from WKTVVideos Channel...
For more information, visit the KostumeRoom.com website, their Facebook page, or call them at (616) 530-5904.
If you are looking for some last minute Halloween costume ideas, Gayle and her staff are ready to help.
The Best Halloween Costume Ideas From 2022 TV Shows
Need inspiration for your trick or treat ensemble? Here are some fun ideas from recent TV hits that will make you a stand out at a Halloween party.
Vintage Halloween Costumes
LOOK: How Halloween has changed in the past 100 years
Stacker
compiled a list of ways that Halloween has changed over the last 100 years, from how we celebrate it on the day to the costumes we wear trick-or-treating. We've included events, inventions, and trends that changed the ways that Halloween was celebrated over time. Many of these traditions were phased out over time. But just like fake blood in a carpet, every bit of Halloween's history left an impression we can see traces of today.