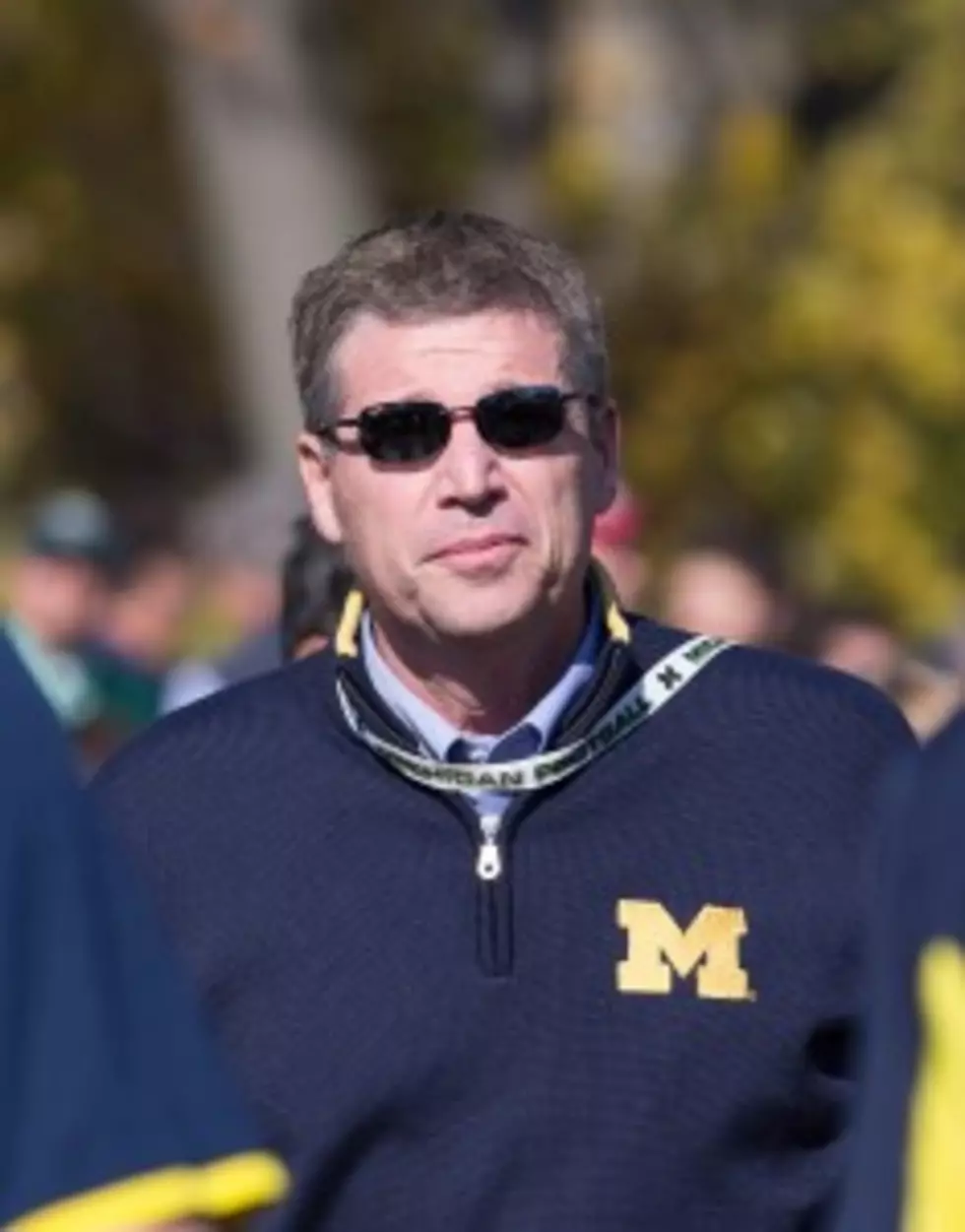 Dave Brandon Reportedly Out as U-M Athletic Director
Leon Halip - Getty Images
U-M has scheduled a 1:30 p.m. news conference where Brandon's resignation is reported to be made official.
Brandon has been under intense public scrutiny of late due to both on- and off-field problems for the Michigan football program. The team's sub-par performances in recent years, as well as Brandon's department allowing a concussed player to re-enter a game earlier this year have made his seat even hotter.
Brandon has also been criticized for his handling of student ticket pricing and policies, as well as hiring a skywriter to etch "Go Blue" in the skies around East Lansing last football season.
The latest public outcry has come over emails Brandon purportedly sent in response to angry U-M football fans, many of them having a condescending and unprofessional tone.
Thousands of U-M students signed a petition earlier this season calling for Brandon's dismissal.