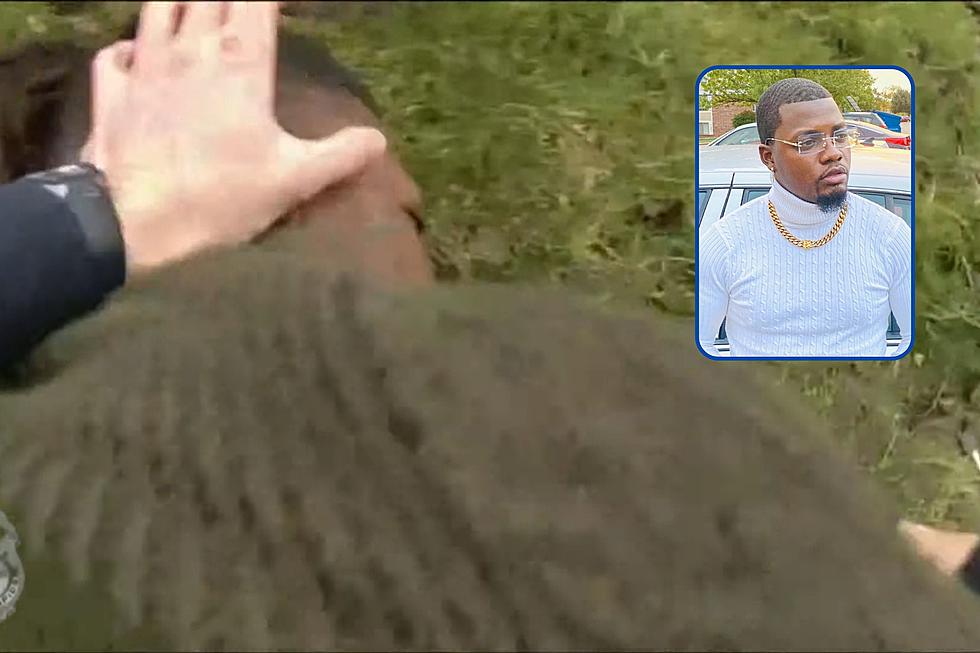 Grand Rapids Police Release Disturbing Video Footage Of Patrick Lyoya's Death
GRPD Video/Facebook
As public pressure has continued to mount following the shooting death of Patrick Lyoya, the City of Grand Rapids and the Grand Rapids Police Department have finally released the footage from that day.
***NSFW WARNING: LANGUAGE - VIOLENCE - TRAUMA***
Patrick Lyoya Videos Released By Grand Rapids
The city has released footage of the fatal shooting. The footage is culled from body camera, in-car camera, a cell phone, and a home surveillance system.
Watch the Patrick Lyoya Video from the City Of Grand Rapids Below
According to the GRPD, the video is unedited but parts of the video have been "redacted/blurred" for privacy reasons.
Also according to the GRPD, the audio from the video is entirely unaltered.
The footage shows the officer engaging Lyoya in a short struggle while wrestling with the suspect; when he appears to have Lyoya on the ground, the officer draws his firearm and shoots Lyoya in the back of the head.
Statement before the release of the Patrick Lyoya Video from Grand Rapids Police Chief Eric Winstrom
Because of the sensitive and graphic content of the video, the footage will stream as part of tomorrow's presentation on the City's YouTube channel with age restrictions in place. The video contains strong language as well as graphic images resulting in the loss of life. Viewer discretion is advised. Following the press conference, we will provide a public link with the nine source videos that was used to compile the presentation video. Please note that the videos are unedited, but some video images may have been redacted/blurred to ensure privacy. No audio has been edited.
Grand Rapids City Manager Mark Washington's Statement on
Patrick Lyoya Video Release, Possible Protests, & Barricades In The City
Due to the focus of the protest being on our police department, we have taken some precautionary measures around that facility to facilitate continued access and uninterrupted operations. This not only secures the facility but ensures we're able to provide public safety continuity of service for the entire community. I understand these precautions may be alarming to some, I can assure you that we have no current indication of an imminent threat. While those actions have been taken out of an abundance of caution, we do not currently anticipate any threats to people or property in the downtown area. Following this afternoon's 3:00 p.m. video release, we will continue to prioritize the safety of our community and provide additional direction if necessary.
ABC's of Grand Rapids
Here is an interesting, alphabetical look at the people and places that played a part in Grand Rapids history.