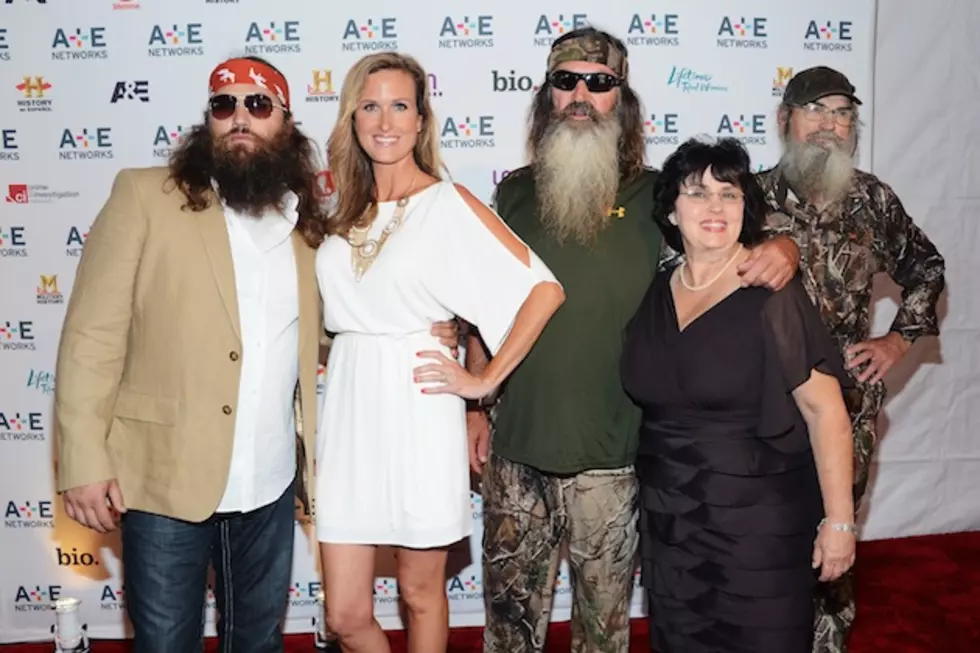 A&E's New 'Duck Dynasty' Episodes Will Include Phil Robertson
Jason Kempin/Getty Images
When new episodes of A&E's "Duck Dynasty" begin airing in January, the suspended Phil Robertson will be there alongside his family.
Nine of the 10 new episodes of "Duck Dynasty" featuring the 67-year-old patriarch have already been shot. They air starting Jan. 15, 2014.
"There's no negotiation to have; we're doing the show," an insider tells EW. "We'll figure out a solution. It's just not going to happen overnight. Everybody will take a break for the holidays and regroup afterward. That's probably the smartest thing for everyone to do. Time heals a lot of wounds."
A&E hopes that along with the hustle and bustle of the holidays, the media and fan furor will settle down so that tensions -- especially around shooting future episodes -- can be resolved.
However, another source close to the clan tells E!: "They're an extremely tight-knit family and they're not going to let this get in the way. (Phil) is the reason for their success; they're not going to abandon him. ...
"They're also not about to let anyone threaten their religious beliefs."