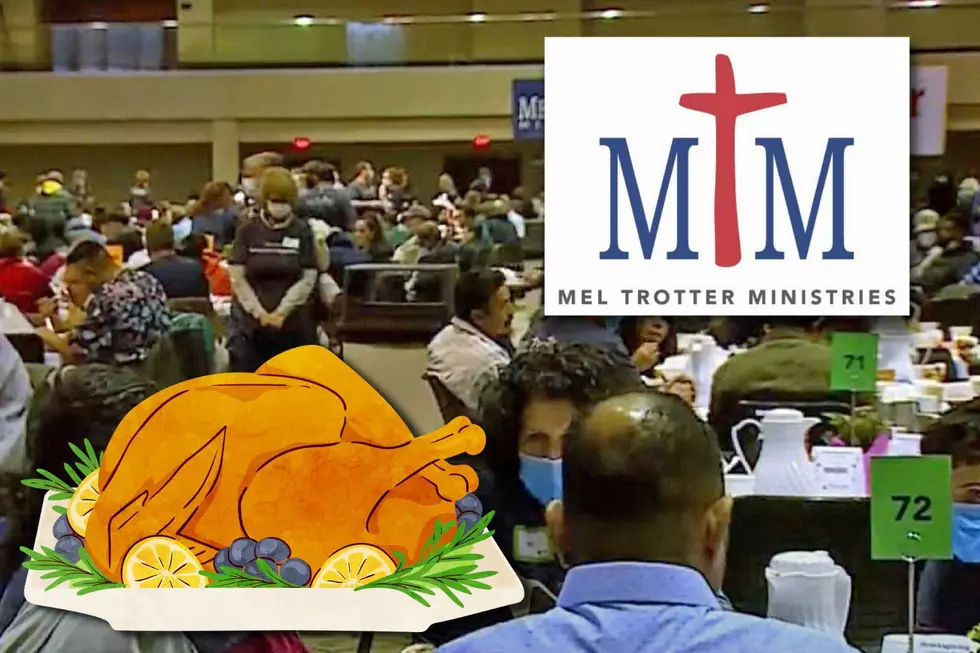 Thousands Expected at Grand Rapids Community Thanksgiving Dinner
Photos: WOOD TV, Mel Trotter Ministries, Canva
The Mel Trotter Ministries' annual Thanksgiving meal returns for another year. People in the Grand Rapids area can once again gather together for a warm Thanksgiving meal. This meal is open to  individuals and families experiencing homelessness, as well as anyone in the greater Grand Rapids community who is looking for fellowship around a Thanksgiving table.
Mel Trotter Ministries has been doing the Community Thanksgiving Dinner since 1996. They are expecting to serve more than 1,500 people this year. The Community Meal will be in the ballroom at DeVos Place Convention Center at 303 Monroe Avenue NW in downtown Grand Rapids.
The meal will be offered from 11 am to 1 pm on Thanksgiving Day, Thursday, November 24th, 2022. Free parking is available on the lower level at DeVos Place or at the Public Parking lot across the street from DeVos Place. The Rapid will also be running limited services to get people to and from the dinner. You can get their bus route map here.
How Much Food is Need to Serve 1,500 People?
Typically Mel Trotter Ministries serves...
Over 1,500 pounds of turkey
1,260 pounds of mashed potatoes
50 gallons of gravy
200 pies
many more side dishes and desserts.
It is remarkable that so many people volunteer to help at this event. Instead of having to search for more volunteers, the Mel Trotter website already indicates that "ALL THANKSGIVING DAY SHIFTS ARE FILLED". If you would like to make a donation to help with the cost for this Community Dinner, you can do so on the Mel Trotter website.
Here is a story from last year that WOOD TV 8 did on the Community Dinner...
Thanksgiving In Michigan
Michigan—Don't Be Boring, Remix Those Thanksgiving Leftovers
Are you tired of eating those same boring Thanksgiving leftovers day in and day out? No worries, we have your back! Take a look through the gallery below; we've put together some interesting ways on how you can remix those Thanksgiving leftovers into something new and exciting.