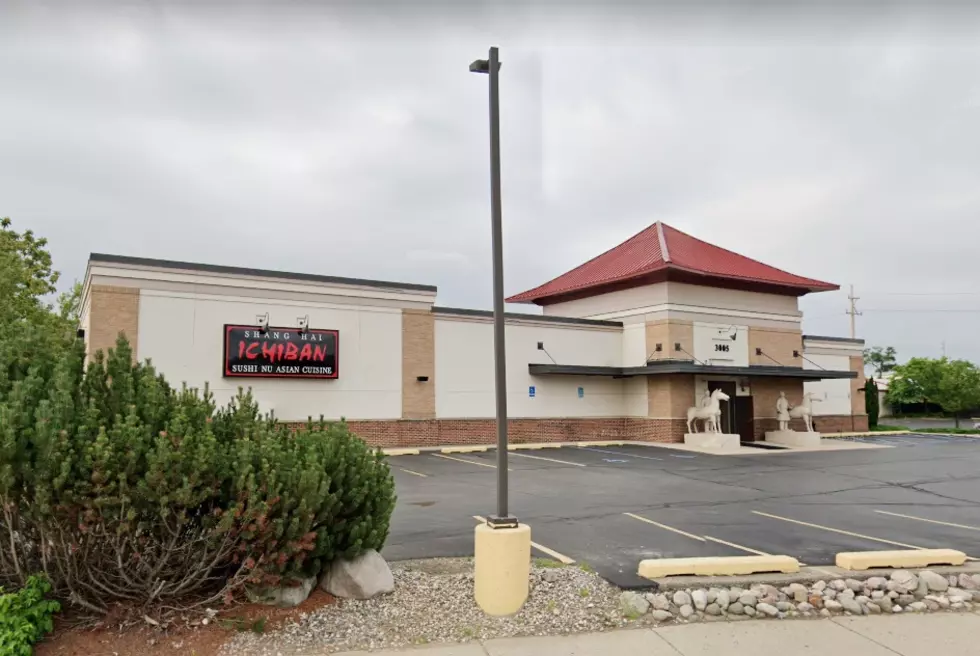 Shanghai Ichiban Restaurant in Kentwood is Permanently Closing
Google
The temporary closure is now permanent - After 35 years in business, Shanghai Ichiban restaurant in Kentwood is shutting its doors.
I'm bummed because Ichiban has been on my list of restaurants to visit, and now I've missed my chance! Dining at Ichiban always sounded like a fun experience, with the Japanese hibachi grilled table-side. I've heard rave reviews about the sushi and soup - and all the food there, honestly.
The popular Chinese and Japanese steakhouse shared news of its closure to Facebook on Tuesday, saying the owners, the Yang Family, are retiring.
Originally known as Shanghai Garden, the restaurant opened in the Grand Rapids area in 1987. The Yang Family later relocated the eatery to 3005 Broadmoor Ave. SE.
Guests shared their sadness over in the comments on the post.
Rocky said,
18 New Years Eves spent enjoying a dinner out with family at Shanghai. So sad. Thanks for the memories.
Andrew wrote,
So sad to hear this. Your restaurant was very special to me. We made sure to visit at least twice a year. I remember celebrating many birthdays, anniversaries and even Christmas Eve there. You will be missed.
Kimberly shared,
Noooo! This is heartbreaking. This was the best Hibachi in GR and our families go to place for everything. I will miss all the amazing staff and amazing food I've had over the years but most of all the egg yolk sauce.
According to Wood TV 8, Shanghai Ichiban has been closed since the beginning of the year. The restaurant said the reason for the temporary closure was staff shortage.
So what will happened to the building now?
Wood TV 8 reports that the 10,202-square-foot restaurant was put up for sale in November 2021 for $1.95 Million and is now listed as "contract pending". A source with knowledge of the deal told Wood TV 8 that Enterprise Rent-A-Car has purchased the property. The sale has yet to be publicly confirmed.
30 National Restaurant Chains On The Verge of Disappearing Completely
Most of these chains have locations in Michigan, a handful are not in our area. There are some surprising favorites.