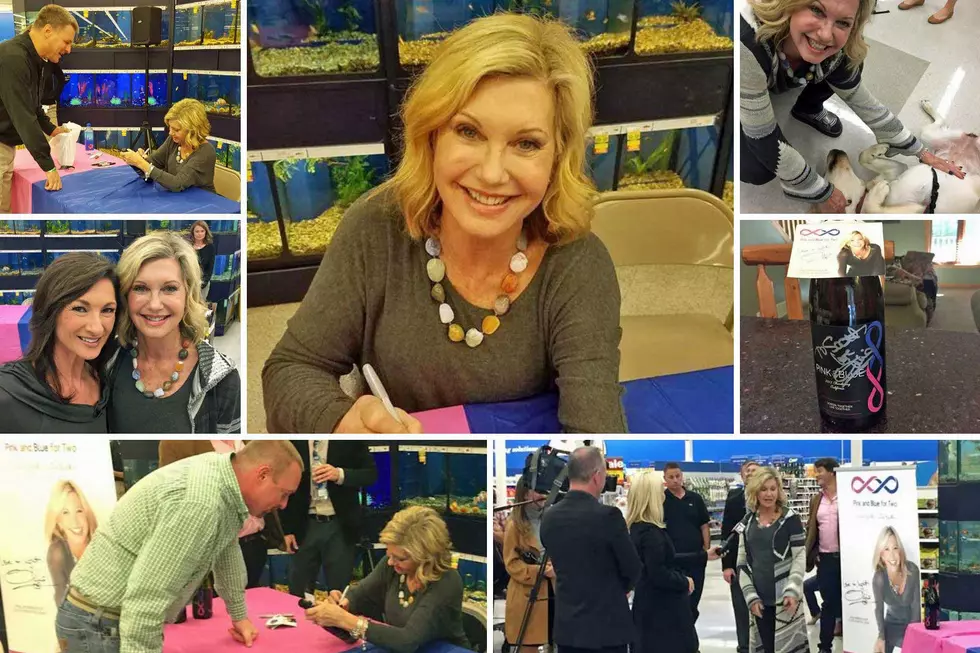 The Day Olivia Newton-John Visited a West Michigan Meijer Store
Photos: Facebook, Scott Winters/Townsquare Media
It started out as just a normal fall day in October of 2016. People were going about their business, and some were heading to Meijer to get groceries. All of a sudden a huge line was developing near the back of the store. Many people wandered by and asked what was going on... Olivia Newton-John was visiting the store!
On Monday, October 10th, 2016, Olivia was in town at the Cascade Meijer to promote her Pink & Blue for Two charity wines. Those two colors were chosen because pink is associated with breast cancer and blue is used for prostate cancer. Her nephew, race-car driver Emerson Newton-John, came up with the idea for the wine brand. A portion of the proceeds went to the Blue & Pink campaign to raise money for early detection of breast and prostate cancer. Other funds from the sale of the wine went to Olivia's Wellness and Research Centre in Australia.
On that October day six years ago, I -- like a few hundred other people -- stood in line to meet Olivia. I had also purchased a bottle of her wine so that she could sign the bottle for me.
Since news of Olivia's death on Monday, August 8th, 2022 at the age of 73, many West Michigan residents have posted their pictures of Olivia from that day, along with their memories and tributes to her...
I still have my unopened bottle of wine and display it proudly.
You can read more about Olivia's appearance at Meijer in the original post from October 10, 2016 -- just continue scrolling down.
Rest in Peace Olivia.
Stars We Lost in 2022
See the famous icons we have had to say goodbye to in 2022, below.