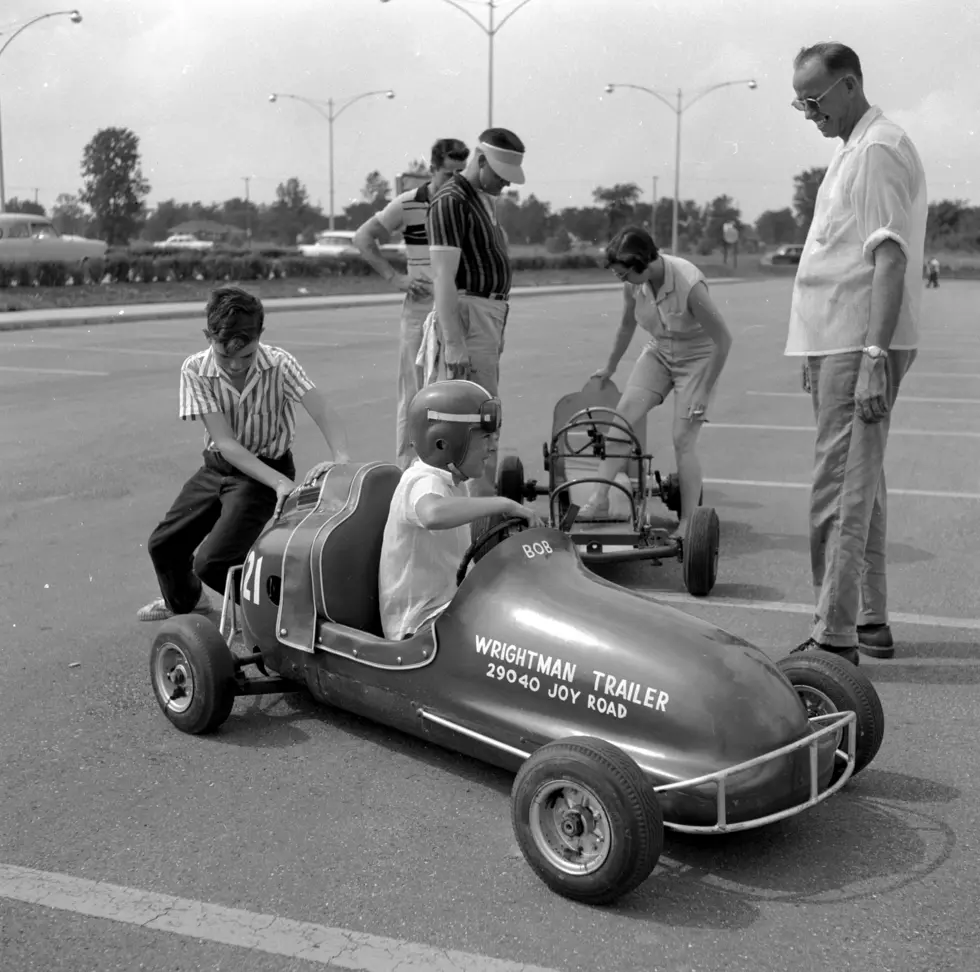 Traveling Through Michigan in the 50s (VIDEO)
Photo by Three Lions/Getty Images
I love looking at old pictures and seeing old films of days gone by. Michigan has always been a big state for tourism. Here is an old film from the 50s about traveling through our state. It highlights many parts of the northern lower peninsula and also the upper peninsula.
The film was part of a series but together by James A. Fitzpatrick (referred to as  "The Voice of the Globe"). His "Travel Talks" series was a Technicolor movie that was produced by Metro Goldwyn Mayer (MGM) to promote tourism around the world. His feature on Michigan was called "Roaming Through Michigan".
It starts out talking about the Sleeping Bear Dunes. According to the film, the sand dunes creep at a rate of 6 feet a year. (That would mean they have moved by about 420 feet at this point!)
It then moves on to a very quaint looking northern city called Traverse City. I'd love to see a video taking from that same very vantage point to see how the city has changed over 7 decades.
Then it's off to Harrison, located between Mount Pleasant and Houghton Lake. The film showcases an old man named Spikehorn Meyers who keeps spends a lot of time with some dangerous, large, wild animals. He operated a place called the Spikehorn Bear Den and Deer Park. Conservation Officers were not thrilled by his tourist stop and he had a number of conversations with them about the safety of bringing wild creatures and tourists together.  He featured a sign stating  "Feed Conservation Officers to the Bear" in front of his establishment. (He suffered a stroke in 1958 and was paralyzed from the waist-down and was no longer able to care for his animals. He was then admitted to a nursing home in Gladwin where he passed away from a brain hemorrhage on September 19, 1959 at the age of 89. He never married or had any children.)
The tourist film then takes us on to the Upper Peninsula. Keep in mind that back in the 50s, the only way into the Upper Peninsula from the Lower Peninsula would have been driving around Lake Michigan, through Indiana, Illinois, and Wisconsin or to take a car ferry from Mackinaw City to St. Ignace. The wait for the car ferry was often many hours long.
In the U.P. the film visits Castle Rock, Tahquamenon Falls, Mackinac Island, Sault Ste. Marie, and the Soo Locks.
It is interesting to look back at just how things were back then, including the clothing and hairstyles. Apparently to feed deer all the woman dressed alike and men wore long pants all summer long.
Here is the film for you to enjoy for yourself...
MORE: 5 Awesome Things About Michigan