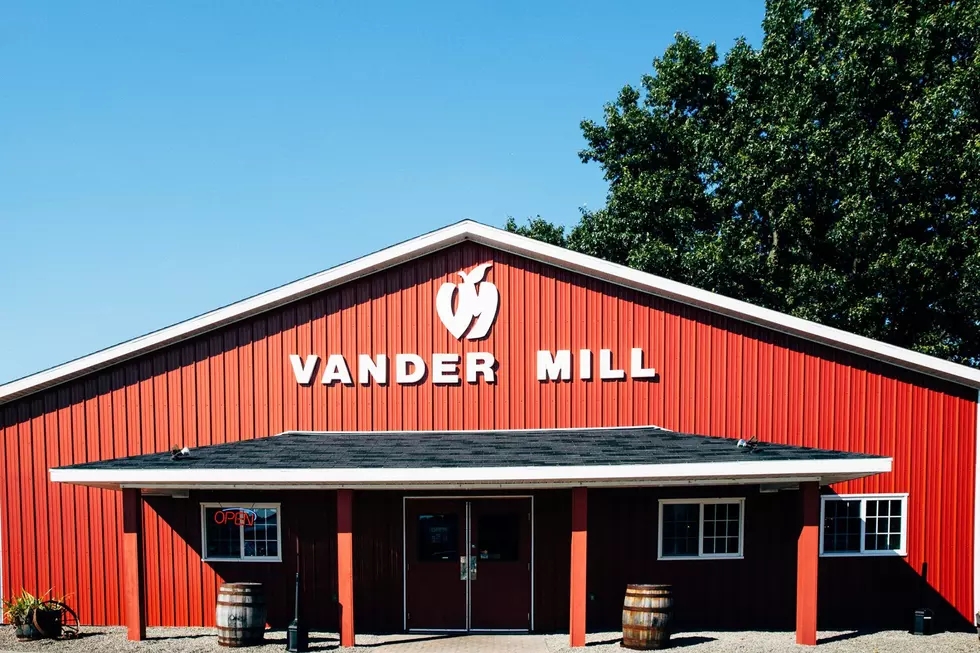 Vander Mill Cider Closing Spring Lake Location
Anjali Pinto/ Vander Mill Cider via Facebook
Vander Mill Cider has announced that this fall will be their 15th and final season operating in Spring Lake.
Owners Paul and Amanda Vander Heide announced the news to Facebook thanking their loyal customers sharing the family's journey that lead to the decision.
The Heides say they opened the facility Spring Lake in 2006,
The goal was to create a family-friendly retail environment that focused on the bounty of Michigan apples. We sought to provide the quintessential fall experience by serving our customers all that makes it special.
Through the years, they produced apple cider, fudge, candied nuts, caramel apples, donuts-- and eventually hard cider.
In 2009 we began producing hard cider. Originally, this too was just an attempt to broaden our retail appeal, but something different was happening that would take our business to places we never imagined or intended. We drove demand for our hard cider through local bars and retailers in addition to our own facility. We started selling in towns and cities across West Michigan. Finally something was working! The interest in this part of our business demanded more and more time and investment. We soon began selling our ciders in Chicago and Detroit, full of pride that we were making cider from Michigan apples in the small town Spring Lake.
The Heides expanded their Spring Lake facility in 2012 and opened a Grand Rapids production facility, taproom, and restaurant at 505 Ball Ave. in 2016.
Vander Mill is now also a licensed micro-brewery and they manufacture a line of canned spirits and mixers.
Vander Mill Grand Rapids will remain open:
Moving forward in these uncertain times, we have to work harder than ever to utilize resources where they can provide the most value for the future. Right now, we need to continue to innovate and support the sale and production of our brands. We have some very exciting things coming that we hope you will appreciate.

 
The Heides say they hope to see visitors out at the Spring Lake location "and share in celebrating the wonderful times we have had together."
I've never been to Vander Mill in Spring Lake-- but I have been to the Grand Rapids location and loved it! I'm glad they'll be continuing to make their delicious cider too! Sounds like they've got exciting stuff on the way too, hopefully in the way of more yummy drinks!
Enter your number to get our free mobile app
SEE MORE: Michigan Tunnel of Trees Tour