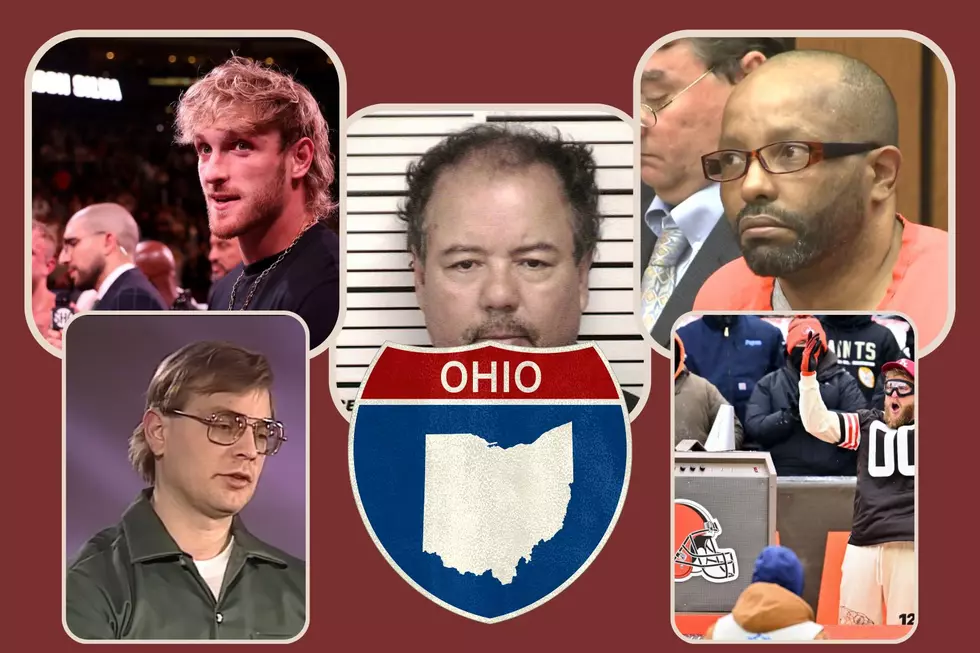 List of Worst People To Come From Ohio
Getty Images and Canva
It turns out that Ohio's biggest export is terrible humans.
A hilarious video highlighting the garbage humans that Ohio has forced onto the world was uploaded to TikTok by HummusVacuum.  The video is an original emo rock jam that apologizes to the world for the Buckeye state.  the viral video that flashes the faces of killers like Jeffrey Dahmer to youtube influencers like the Paul brothers has been viewed over 200,000 in less than 2 days.
Let's look at some of the worst humans that Ohio gave us.
The Worst People To Come From Ohio
Did we miss a garbage human from Ohio?  Let us know in the comments.
10 Weird Statues in Michigan, Ohio, and Indiana
It seems that there are a number of weird statues across the Midwest. Have you seen them all?