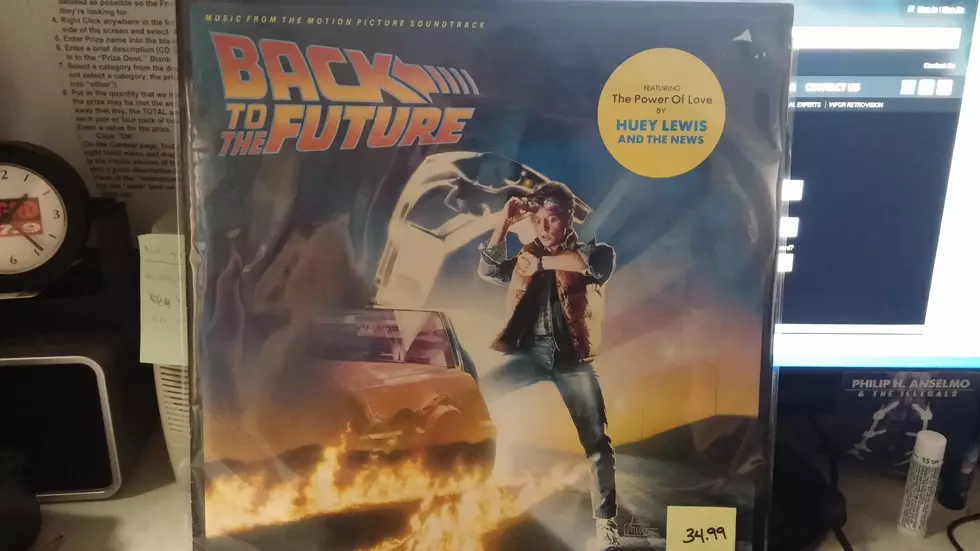 A Nice Vinyl Find at Dodd's Record Store!
(Photo: WFGR.com)
Lately, it seems like every artist has been releasing their latest works on that classic format of vinyl. I have been trying to bring up my vinyl collection lately, especially with KISS re-releasing all of their albums on vinyl. My wallet has been emptying quickly sadly, but another one showed up recently that said, "Darn it, I have to buy this one!"
The classic blockbuster film of Back to the Future came out in the 80's, and so did the hit song of 'Power of Love' by Huey Lewis & The News. I went searching for the album and have had very little luck finding it. Until I found out that a local record shop named Dodd's Record Store (You may know it), found it for me and held it till l came it.
It was a little pricy for an older album, but if you look on eBay, the price of it was fair. I can finally say that I own the soundtrack to one of my favorite movies!