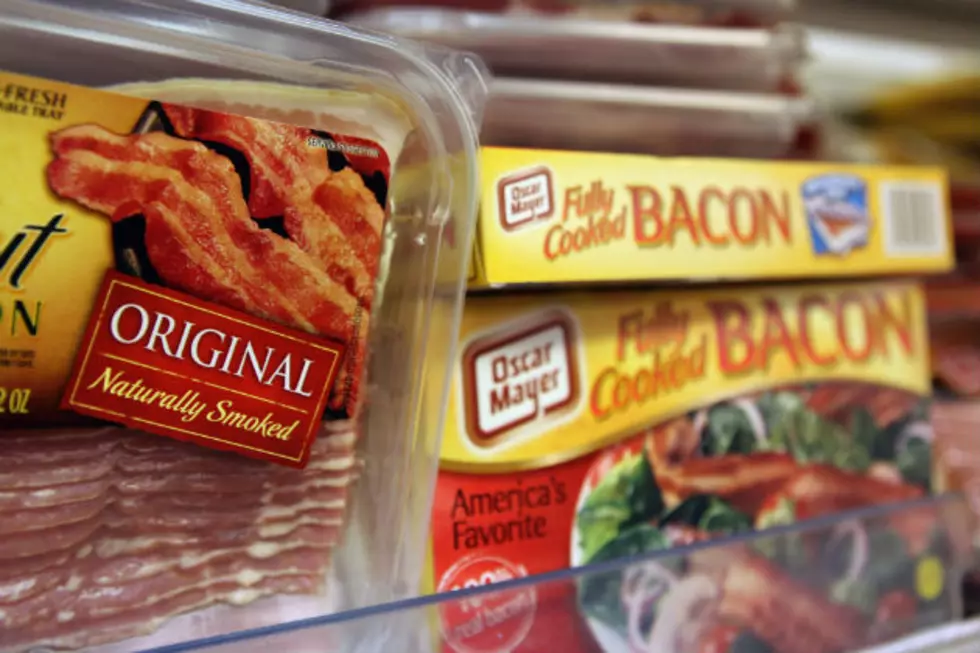 Alleged Robber Breaks Into Woman's Home, Cooks Bacon
Justin Sullivan, Getty Images
We know times have been tough over the last five years. The economy is still recovering from the effects of the housing market crash and the Great Recession. However, it would appear that things were so bad for a suspect in North Dakota that he or she resorted to breaking into a home in search of bacon.
Radio station 96.5 The Fox reports that a woman in Bismarck called police on October 22 claiming that someone broke into her home through her bedroom window. Police say the 30-year-old female informed them that she could smell cooked bacon when she got home from work. To add insult to injury, the victim noticed three cans of her beer missing as well.
If you have a craving for bacon and beer, let us advise you on a legal way to satiate that hunger. GRD presents the first annual BaCon, a celebration of bacon and beer, this Saturday at the DeltaPlex Arena. Chefs from all over West Michigan will be on hand with creative dishes for attendees to sample. Bacon-inspired beer and cocktails will be available to try as well.
Tickets are on sale at the DeltaPlex box office and GRBaconFest.com. If you decide to ignore our advice and steal someone else's bacon and beer, we're not bailing you out of jail.