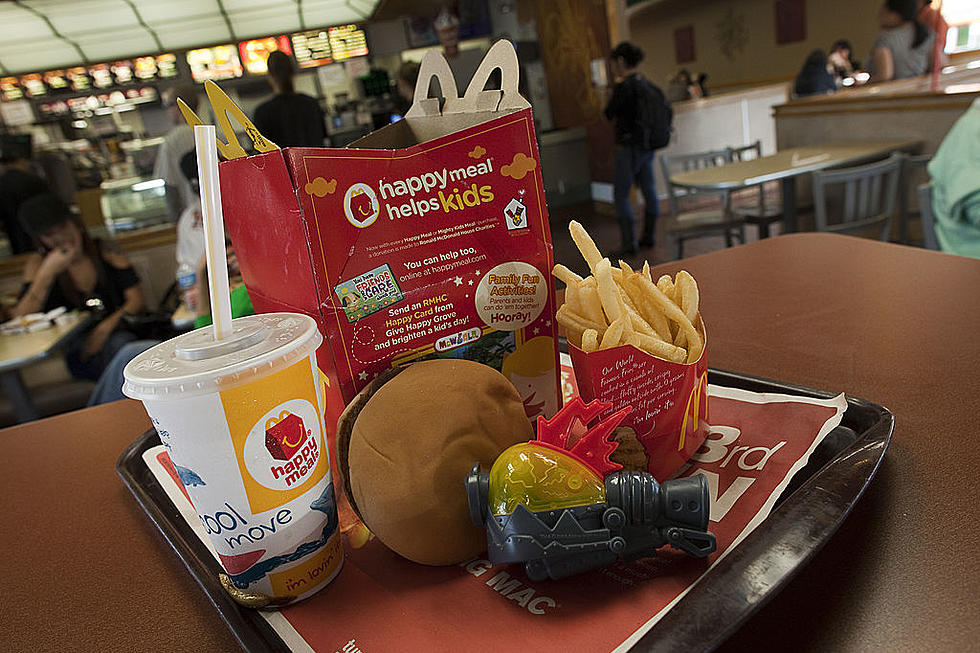 End of an Era? McDonald's Getting Rid of Plastic Happy Meal Toys
David Paul Morris/Getty Images
Can you imagine if you went to McDonalds for a Happy Meal and didn't get a toy?! The horror!
Well, McDonald's made a huge announcement that some people are not happy about. The world's largest fast food chain said they are going to phase out plastic toys to be more environmentally-friendly.
This transition to more renewable, recycled or certified materials for toys is already underway and will result in an approximately 90% reduction in virgin fossil fuel...
Now, before you call and ask to speak to the manager, just know they aren't going to get rid of toys. They say "fun remains at the forefront." They'll just have sustainable ones instead. For example, build-your-own 3D cardboard characters and board games with recycled and plant-based play pieces. Examples are shown here. Old plastic toys will also be recycled into making new food trays for their restaurants.
McDonalds plans to fully integrate this by 2025. They've already started in the U.K. and have already completed the process in France. With these changes, they've already eliminated 30% plastic consumption since 2018.
The Happy Meal has been around since 1979 and McDonald's says while the toys and menu have gone through several changes over the years, this is the biggest one yet, making an impact on the entire globe.
The fast food chain says that as one of the biggest businesses in the world they have a responsibility to contribute to making our earth a better place.
As we look to the future, we believe we can have an even greater impact by focusing on four areas that matter most to our communities: Food Quality & Sourcing; Our Planet; Community Connection; and Jobs, Inclusion & Empowerment.
This may seem like the end of an era for some people but just think about it as a new era that's safer for your kids.
Can you remember what your favorite Happy Meal toy was as a child? Because mine were those miniature plastic Barbie's. I attempted to collect every single one.
LOOK: 15 Discontinued McDonald's Menu Items